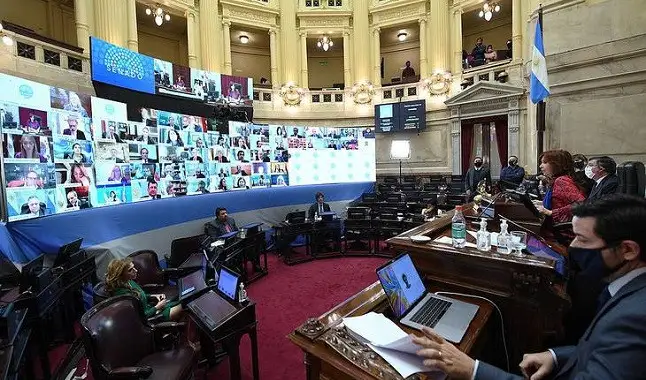 Online betting project entered agenda in the Argentine Senate; check here the details.
Last week, the Chamber of Deputies of the province of Mendoza, Argentina, approved the bill on online gambling. Now the bill on online gambling is on the agenda of the Argentine Senate.

Previously, article number 6 of the bill stated that the bid should be established through a new regulation. However, the legislators involved with the bill changed the measure, in order to give emphasis to land casino operators, because they were unable to operate in the months when the pandemic spread around the world.
Representative Josefina Canale, who was president of the Providential Institute of Gaming and Casinos (IPJyC), pointed out that: "Companies that already have a licensed casino in Mendoza will have priority [when granting online licenses] because they have been closed since March and still have no opening date. If we open a competitive process, we're making things more difficult for them."
She adds: "The law will create a single registry of players who will be checked for information and the Institute will grant up to seven licenses. These funds will help the Institute to set up the intelligence and data protection servers".
According to a news website, the Argentine Senate will have the power to decide the final situation on this new law. Furthermore, those involved who oppose argue that "each house will have a casino," saying that "this project presents a potential danger of increasing gambling addiction," according to Deputy Marcedes Llano.
However, with another view, Ida López, current president of the IPJyC, stated that "online gambling already exists in the world, in the country and in the province..

According to an Argentinian local media: "The regulation will allow us to prevent those in the Single Registry of Self-excluded from the Province of Mendoza from betting and will also give them the possibility to exclude themselves and limit themselves.
"There will be a strong impact on the advertising side, as responsible gaming parameters must be considered and they will need authorization from the Institute. The same applies to bonuses, we aim to prevent problem gambling."
It is worth noting that the project on the current situation may allow entities to operate with up to two licenses. In addition, the National Communications Entity (ENACOM) will be in charge of vetoing platforms that work irregularly within the country.
It was clarified that companies interested in operating with online gambling in Mendoza will have to have a local address and portals with "AR" domain termination. And the period for registration must start as soon as the Senate approves the project in question.