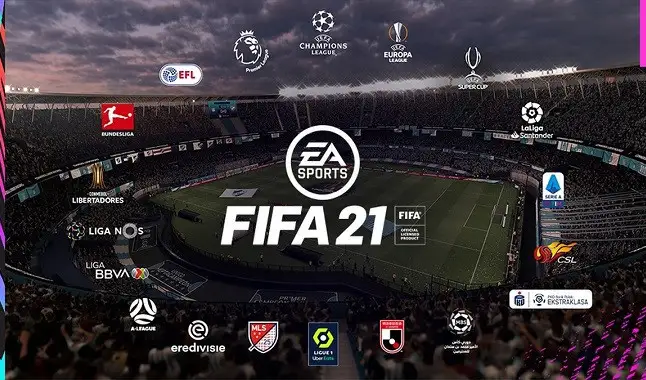 Near its release, FIFA 21 will have eLibertadores, check here the details
FIFA 21 Director, Brent Koning, gave an interview this week to release new information on the competitive landscape of the game and said that FIFA 21 will have eLibertadores. Among other points, the director commented on the controversies involving the "pay-to-win" method and other possibilities for women's tournaments in the game.
To begin with, the Director revealed that this year's FIFA game will bring two entertainment-focused competitions involving the Twitch and Youtube partnerships: "We will launch a pre-season which will be hosted by Twitch Rivals and YouTube Creator's Cup, which will help us get more into FIFA's entertainment side of the year. This is all about our excitement with the content we've had over the last year, but we're also building for the future to have a really good online broadcast.
Another great news for Brazilians is that FIFA 21 will have eLibertadores. The competition will be exclusive to South America: "I am very excited about what this tournament will bring. I know we have had many challenges with this tournament, but we are very excited. Our marketing partners are excited to produce this tournament and yes, it is back. I can't confirm the dates yet, but it will be back."
Now, about FIFA's controversy becoming a "pay-to-win" game, Brent said that regional leagues and championships like eLibertadores will try to remove this image from the game. Despite this, Brent said he will 'keep an eye on' this matter without giving more information: "Some of the teams that people put together require FIFA Points, of course, but we want to provide opportunities. One of them is in the home leagues, with tournaments like eLibertadores... You can go ahead and play these tournaments without necessarily doing anything (related to FIFA Points). But that's something we're always keeping an eye on."
Now, on the hopes for a women's arena for FIFA 21, as is already the case in other competitive games like CS:GO and Rainbow Six Siege, Brent said there are currently no plans to invest in this area. However, the director confirmed that EA Sports should improve its eSports diversity: "As far as eSports and competitions are concerned, we are trying to find ways to achieve this diversity included in our competitive landscape. But we need to do better. I'll be honest, we need to do better."
Bet on eSports with the best bookmakers in your country!