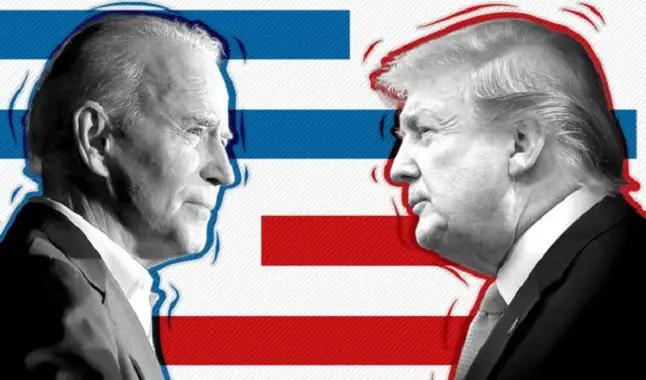 Check here and know everything about the dispute between Trump and Biden for the american elections
Last week, Joe Biden led the presidential race in all bookmakers in the country, with two-thirds of the voting intentions, according to Real Clear Politics and the IPSOS Institute. So here you can find out all about the dispute between Trump and Biden for the US presidency.
Elections in the United States can be calculated through surveys, amounts donated to the candidates' campaigns, the betting market and the ratings of the attractions involving Joe Biden and Donald Trump. In this way, Biden has been the favorite 15 days before the election.
On the ABC TV show where Joe Biden was, the average viewer count was 13.9 million, while at the same time, 13 million Americans were praising Donald Trump at NBC.
Presidential campaign
In September, Biden raised approximately US$ 383 million, while Trump raised US$ 248 million. In addition, last week Biden led all local betting platforms, with two-thirds of the intentions, according to Real Politics and the IPSOS Institute.
According to polls, Joe Biden leads the margin of error, which was not the case with Hillary Clinton in key states in 2016. Thus, the election of Donald Trump was considered a surprise and not a statistical error.
The final stretch
In a survey conducted by IPSOS for Reuters Agency, Trump has been in Florida in recent weeks, without going to Georgia. The first state cited is the third largest electoral college in the United States and Trump is losing with 45% of intentions, against 49% for Joe. Pennsylvania, where Trump won the last election, is also behind Biden, with 44% and Biden 51%.
In Lowa and North Carolina, both are tied, while in Georgia, Quinnipiac University's figures show Joe Biden with 51% against 44% for Trump. With the early voting, the population has gradually increased the number of searches.
However, none of the key states showed such a strong early vote as in Michigan. That's because, between October 7 and 13, 22% of the people who were interviewed had already voted. Joe Biden appears in the polls with 51% against Donald Trump's 43%.
According to the IPSOS, in Wisconsin, Biden wins with 51% compared to 44% by Trump, with one of the voters having anticipated the vote. In Arizona, Donald Trump has a strong schedule aimed at a technical tie, but there is already a record of voter turnout through early voting.