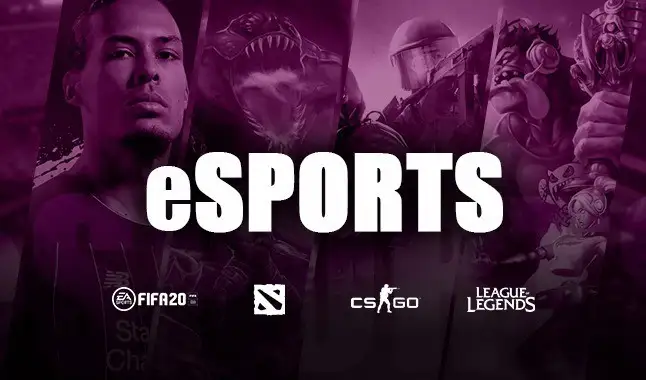 Find everything you are looking for to bet on eSports this Wednesday!
Follow this card with the best eSports betting tips for this Wednesday, October 7th. For this day, we have separated two matches in the competitive scenario of CS: GO and two in DOTA 2. To start, within CS: GO, in the league LOOT.BET Season 8, we will have the clashes between AGF Esports x Team Secret and AGO x Izako Boars. Meanwhile, within DOTA 2, we will have the confrontations between the teams: Nemiga x Winstrike, for the AOC Play Dota2 competition; and Cyber Legacy x Natus Vincere, for the ESL One Germany Online 2020 league. (These articles are announced first hand on Telegram - HERE)! Another day with a varied card in several games.

CS:GO | LOOT.BET Season 8
- AGF Esports vs Team Secret:
Performing with three consecutive victories against the Alpha, MASONIC and Lyngby Vikings teams, the
AGF team
will face Team Secret for the third time this year. Meanwhile,
Team Secret
presents itself for this confrontation bringing two victories in a row, against Wisla Kráków and GamerLegion. For this game, we believe that the highest probability of victory lies with Team Secret.
CS:GO | LOOT.BET Season 8
- AGO vs Izako Boars:
After claiming four consecutive victories against the Gaminate, Excellency, VP.Prodigy and SJ teams, Izako Boars is set to face AGO for the first time this year. Meanwhile, AGO brings two defeats in a row for this meeting, against sAw and GODSENT. For this confrontation the market is considering AGO as the favorite to win, however, we do not believe in this possibility. Our analysis leads us to believe in the victory of the Izako Boars team.


DOTA 2 |
AOC Play Dota2
- Nemiga vs Winstrike:
Bringing a stifling victory against the Burning Fire team by 2-1,
Nemiga
prepares to face the Winstrike. Meanwhile,
Winstrike
presents a successful game against Team Generation by the score of 2x0, a game which was very easy for the team to win. We believe that in this match the victory will come for the Winstrike team, however, Nemiga will not let this happen easily.
DOTA 2 |
ESL One Germany Online 2020
- Cyber Legacy vs Natus Vincere:
Both the Cyber Legacy team and Natus Vincere present themselves for this confrontation with defeats in their respective records. Cyber Legacy lost against FlyToMoon, while Natus Vincere against VP.Prodigy. Despite this, the last meeting between them took place within the OMEGA League: Europe Divine Divison, where Natus Vincere won by the score of 2x0. For this confrontation, we believe that this scenario will repeat itself.

Warnings!
The odds posted here will be based on the
Betfair
,
Bet365
and
1Xbet
market. And there is the suggestion to open an account in the houses listed in the Betting Academy, which are the ones that operate in your country, for a better commitment in this market, due to the variety of types of bets, better quotes and higher limits. Opening accounts through the Academy gives you more advantages: «
Earn Academy Points
».
Help this column to maintain itself and share the knowledge about its existence and spread this work.