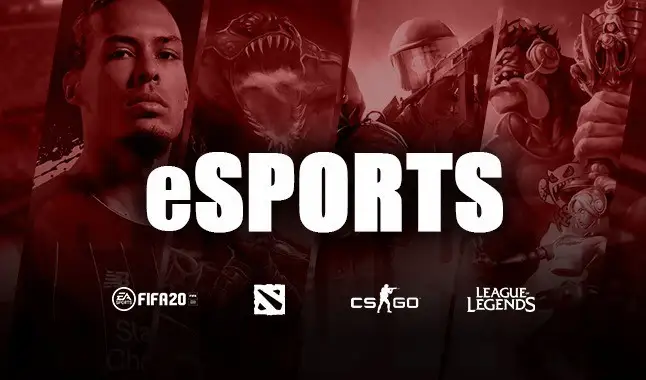 Find everything you are looking for to bet on eSports this Thursday!
Follow this card with the best eSports betting tips for this Thursday, October 22nd. On this day, we separated three matches in the competitive scenario of Counter-Strike: Global Offensive and one in DOTA 2. To start, within CS: GO, in the LPL Pro League Season 6, we will have the meeting between Chiefs Esports Club x Rooster. Meanwhile, in the Nine to Five 5 Dawn championship, we are left with the battles between Hard Legion x KOVA and LDLC x Lilmix. Finally, within DOTA 2, in the CDA-FDC Professional Championship, we will have the confrontation between EHOME x Royal Never Give Up. (These articles are announced first hand on Telegram - HERE)! Another day with a varied card in several games.


CS:GO | LPL Pro League Season 6
- Chiefs Esports Club vs Rooster:
After two failed clashes against Rooster itself and Integral Nation, the
Chiefs Esports Club
team is preparing for this new battle with its rival. Meanwhile, the
Rooster
squad has five recent wins in a row. For this match in review, we believe that the greatest probability of victory will be with the Rooster team.
CS:GO | Nine to Five 5 Dawn
- Hard Legion vs KOVA:
Both the Hard Legion team and KOVA perform for this duel bringing defeats in their respective matches. The Hard Legion squad has been down for five games, failing to win against a single rival team. In the meantime, KOVA has only one defeat against SJ in their last duel. For some reason the market is projecting that Hard Legion will be the favorite to win this match, however, we do not believe this. As we have seen, the KOVA team has the best odds of winning.

CS:GO | Nine to Five 5 Dawn
- LDLC vs Lilmix:
With two straight losses against sAw and Gambit Youngsters teams, the
LDLC
team prepares to face Lilmix again. The last meeting between the two took place during the ESEA Advanced Season 34 Europe championship, where the LDLC won by 2-0. The
Lilmix
team now has two straight losses against GODSENT and Team Secret. For this confrontation under review, we believe that a third dispute map will not be necessary.
DOTA 2 | CDA-FDC Professional Championship
- EHOME vs Royal Never Give Up:
For five games that the Royal Never Give Up team has seen a victory in its games. Meanwhile, the EHOME club has a recent defeat against Vici Gaming by 2-1. For this game under review, we realized that the team with the greatest capacity to take the victory home is EHOME. Because of these factors, we believe that the highest probability of victory lies with the EHOME team.
Warnings!
The odds posted here will be based on the
Betfair
,
Bet365
and
1Xbet
market. And there is the suggestion to open an account in the houses listed in the Betting Academy, which are the ones that operate in your country, for a better commitment in this market, due to the variety of types of bets, better quotes and higher limits. Opening accounts through the Academy gives you more advantages: «
Earn Academy Points
».
Help this column to maintain itself and share the knowledge about its existence and spread this work.