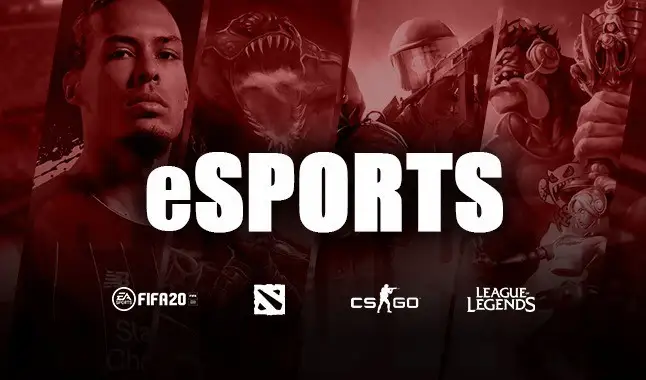 Find everything you are looking for to bet on eSports this Sunday!
Follow this card with the best eSports betting tips for this Sunday, October 4th. For this day, we separated a confrontation in the competitive scenario of League of Legends and three in Counter-Strike: Global Offensive. To start, within the League of Legends, we will have the match between the Gen.G x G2 Esports teams, for the playoffs of the World Championship. While in Counter-Strike: Global Offensive, we have the clashes for IEM New York 2020 CIS, between the teams: Natus Vincere x forZe, Espada x Team K23 and Team Spirit x HellRaisers. (these articles are announced first hand on Telegram - HERE)! Another day with a varied card in several games.


League of Legends | 2020 World Championship (Playoffs)
- Gen.G vs G2 Esports:
After winning against LGD Gaming and Team Solomid ,
Gen.G
is in a comfortable zone for this match against G2 Esports. In the meantime,
G2 Esports
needs to rise from its defaet against Suning Gaming. For this match in analysis, we believe that the Gen.G team has the highest odds of victory, managing to deal with G2 Esports smoothly.
CS:GO | IEM New York 2020 CIS
- Natus Vincere vs forZe:
Presenting two triumphs against Cyber Legacy and Team K23, the Natus Vincere team will have to go through forZe at the IEM New York 2020 CIS. Meanwhile, the forZe squad has five consecutive wins against teams: North, Nexus, HAVU, Gambit Esports and Cyber Legacy. Although for this match Natus Vincere is being quoted as a favorite, we believe that forZe has the highest probability of winning, however, our analysis leads us to believe that this match will not need a third game map to declare the big winner.


CS:GO | IEM New York 2020 CIS
- Espada vs Team K23:
Both Team K23 and Espada present themselves for this confrontation bringing defeats in their respective records.
Espada
losta gainst Virtus.pro by 2x0, while
Team K23
against Natus Vincere, also by 2x0. For this game under analysis, we believe that the clash between the teams will need a third game map to declare the winner of the match.
CS:GO | IEM New York 2020 CIS
- Team Spirit vs HellRaisers:
After winning against Gambit Esports and Nemiga, the Team Spirit team will face HellRaisers for the IEM New York 2020 CIS. Meanwhile, the HellRaisers club has two consecutive defeats against Illuminar and Nemiga. For this confrontation in question, we can see that the team that won against HellRaisers, ended up being obliterated by Team Spirit. Because of this, we believe that a third game map will not be necessary.

Warnings!
The odds posted here will be based on the
Betfair
,
Bet365
and
1Xbet
market. And there is the suggestion to open an account in the houses listed in the Betting Academy, which are the ones that operate in your country, for a better commitment in this market, due to the variety of types of bets, better quotes and higher limits. Opening accounts through the Academy gives you more advantages: «
Earn Academy Points
».
Help this column to maintain itself and share the knowledge about its existence and spread this work.