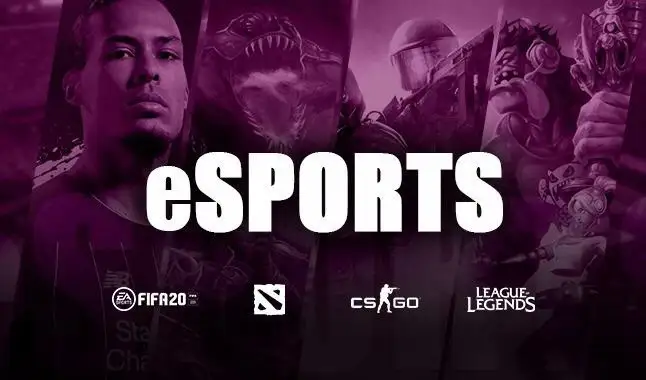 Find everything you are looking for to bet on eSports this Saturday!
Follow this card with the best eSports betting tips for this Saturday, October 3rd. For this day, we separate for you a confrontation in the competitive scenario of Counter-Strike: Global Offensive, one in League of Legends, and two in DOTA 2. To start, in the FiReLEAGUE - Cluster Sur competition, from CS: GO, we will have the confrontation between Malvignas Gaming x Wygers Argentina. In League of Legends, for the semifinals of the World Championship, we will have the duel between G2 Esports x DAMWON Gaming. Finally, in the DOTA 2 ESL One Germany 2020 Online league, we will have the clashes between the teams: Team Liquid x mudgolems and ViKin.gg x Alliance. (these articles are announced first hand on Telegram - AQUI)! Another day with a varied card in several games.


CS:GO | FiReLEAGUE (Cluster Sur)
- Malvignas Gaming vs Wyvers Argentina:
Bringing a successful game agaisnt Furious, the
Malvignas
Gaming team prepares to face Wygers Argentina again. The last clash between the two took place for La Liga Season 3, a dispute that culminated in Malvignas' 3-0 win. Meanwhile,
Wygers
Argentina has a defaet in its record against the Royal team, by the score of 2x0, in the championship of Gamers Club Liga Profissional. For this match in analysis, we believe that the greatest probability of victory will be in the hands of the Malvignas Gaming team.
League of Legends | 2020 World Championship (Playoffs)
- G2 Esports vs DAMWON Gaming:
In this stage of the League of Legends semifinals, the teams G2 Esports and DAMWON Gamig reserve for us a clash full of emotions. Each team has reached this point in the competition for its excellent games in the past. For this match under review, we believe that we will see two teams that will try their best to destroy the buildings around the map.


DOTA 2 | ESL One Germany 2020 (Online)
- Team Liquid vs mudgolems:
After being obliterated by Team Secret by the 2x0 score,
Team Liquid
managed to beat 5men by 2x0 and guaranteed their stay at ESL One Germany 2020 Online. Meanwhile, the
mudgolems
club has three consecutive victories against Cyber Legacy, Nigma and Natus Vincere. For this game in analysis, we believe that we will have the presence of a third map to be played.
DOTA 2 | ESL One Germany 2020 (Online) - ViKin.gg vs Alliance:
Both the ViKin.gg team and the Alliance present themselves for this match bringing two consecutive victories in their respective records. Alliance managed to beat the clubs Ninjas in Pajamas and OG, while ViKin.gg got victories against Cyber Legacy and Ninjas in Pajamas. For this game in question, we believe that we will witness a tight match between both teams, requiring a third game map.

Warnings!
The odds posted here will be based on the
Betfair
,
Bet365
and
1Xbet
market. And there is the suggestion to open an account in the houses listed in the Betting Academy, which are the ones that operate in your country, for a better commitment in this market, due to the variety of types of bets, better quotes and higher limits. Opening accounts through the Academy gives you more advantages: «
Earn Academy Points
».
Help this column to maintain itself and share the knowledge about its existence and spread this work.