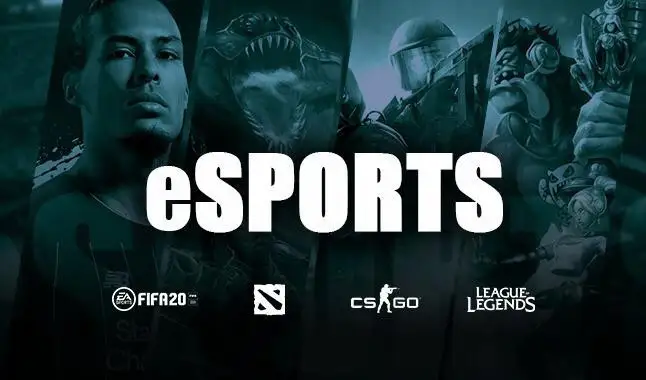 Find everything you are looking for to bet on eSports this Monday!
Follow this card with the best eSports betting tips for this Monday, October 12th. To this day, we have separated three clashes in the competitive scenario of Counter-Strike: Global Offensive and one in League of Legends. To start, within CS:GO, in the Tribo to Major 2020 competition, we will have the confrontation between Isurus x RED Canids. In the LOOT.BET Season 8 championship, we have the duel between c0ntact x Team Heretics. Meanwhile, in the ESEA MDL Season 35 Australia tournament, we will witness the dispute between the Mako x Lese teams. Finally, within the League of Legends, for the Final Season of Prime League 2020, we will have a fight between Unicorns of Love SE x mousesports. (these articles are announced first hand on Telegram - HEREI)! Another day with a varied card in several games.


CS:GO
|
Tribo to Major 2020
- Isurus vs RED Canids:
For four games that the Brazilians of RED Canids don't know what it is to win a match. The team lost against Sharks, twice against BOOM, and even against the rival of this match. Meanwhile, the Argentine squad of Isurus has a recent defefat against Sharks by 2-0. For this game under analysis, we believe that in this match the Brazilians will try to fight with all their strength, preventing Isurus from having a total game advantage.
CS:GO
|
LOOT.BET Season 8
- c0ntact vs Team Heretics:
After a defeat against mousesports, the c0ntact team managed to turn the corner and guarantee a 2-0 win against FATE in their last match. Meanwhile, Team Heretics has been undefeated for three games, with victories against UCAM, KPI and Movistar Riders. For this game, we believe that the greatest probability of victory is with Team Heretics, even if c0ntact is being quoted as a favorite.


CS:GO
|
ESEA MDL Season 35 Australia
- Mako vs Lese:
The
Mako
team presents itself for this confrontation bringing two consecutive defeats, against the teams RIOT and Ground Zero. Meanwhile,
Lese
's squad has been without a win for three games, having lost against the Rooster, Chiefs Esports Club and RIOT teams. However, the Mako team has only a 20% winrate while its rival, 30%. Because of this factor, we believe that the team most likely to take the victory is Lese.
League of Legends
|
Prime League 2020 (Season Final)
- mousesports vs Unicorns of Love SE:
Both the
mousesports
team and
Unicorns of Love SE
present themselves for this confrontation, bringing defeats on their respective records.
Mousesports
lost against AGO by 2-0, while Unicorns of Love SE lost to mousesports by 2-1. For this match in analysis, we believe the greatest probability of victory will come to the mousesports team.
Warnings!
The odds posted here will be based on the
Betfair
,
Bet365
and
1Xbet
market. And there is the suggestion to open an account in the houses listed in the Betting Academy, which are the ones that operate in your country, for a better commitment in this market, due to the variety of types of bets, better quotes and higher limits. Opening accounts through the Academy gives you more advantages: «
Earn Academy Points
».
Help this column to maintain itself and share the knowledge about its existence and spread this work.