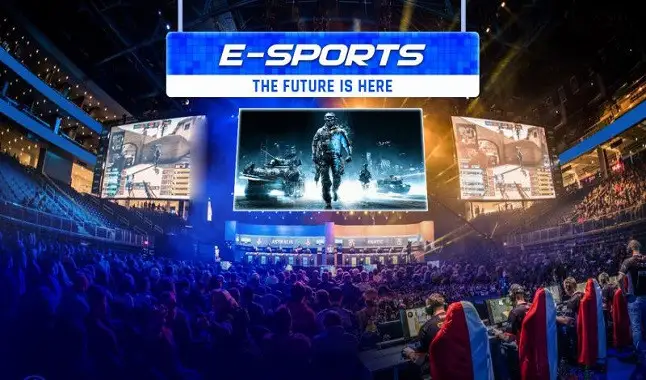 Even after the coronavirus pandemic, eSports Betting are expected to continue to rise.
The market, which had already shown an absurd growing in recent years, intensified during the Covid-19 pandemic, and even after it, eSports betting should continue to rise and grow. This is what FansUnited Enterainment Inc. projects.
"What we have seen this year is the beginning of a new era in the esports gambling industry," said Scott Burton, CEO of FansUnite. "Fueled in part by a shutdown of traditional sports worldwide, extended time at home because of the pandemic, and growth in legal betting opportunities in the U.S., esports gambling has gained significant new interest." the CEO added.
"The unusual circumstances of the spring and early summer created an opportunity for esports to reach a new audience that it might not otherwise reach. That new audience is not temporary, and their participation will have long-term effects on the industry's growth potential over the next few years." Scott Burton said.

From March to September this year, FansUnite's Chamaleon platform had an increase of 650% comparing to the same period in 2019.

Estimative in eSports
According to the consulting firm Eilers & Krejcik Gaming, the eSports betting boom is set to continue after the coronavirus pandemic.
"It's a multi-billion dollar opportunity, and grows if you include the chance-based game segment alongside the more traditional esports match betting segment," said FansUnite board member Chris Grove.
ESports fans have shown great interest in betting on titles like EA Sports FIFA and EA Sports Madden NFL, which can be a very positive point for the industry.
The growing legal betting market in the United States is a great factor for the future of the industry.
The main gamblers' games are: Counter Strike: Global Offensive; Dota 2 and League of Legends (LOL).

Due to the pandemic in March, the regulators of the state of Nevada, United States, decided to approve bets for Counter-Strike (CS) tournaments. In New Jersey, the same thing was seen, with authorization in some events, such as Counter-Strike: Global Offensive's.
Of the American states that have already regulated betting, the state of
Indiana
was the only one that prohibited betting on electronic sports.
"With states in search of new revenue possibilities, esports will inevitably become more alluring," - says Scott.
Bet on eSports through the best online bookmakers!