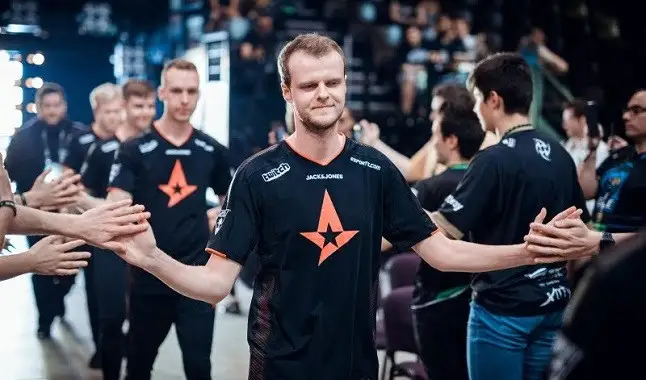 The player "Xyp9x" returns to Astralis; check here the details.
After two months away from the team, the player "Xyp9x" is back to Astralis. The professional was absent from the roster during the month of May, when the team was playing the DreamHack Masters Spring championship.
In the championship, Astralis was eliminated by Ninjas in Pyjamas in the first game of the DreamHack Masters Spring playoffs. However, "Xyp9x" left the team soon after, without giving much information about his decision. One of the player's few words about the situation at the time was "time to take care of my health".
At the same time, team captain Lukas "gla1ve" Rossander had announced his own withdrawal from the team emphasizing his personal life as "toughest difficult decision of my life". Gla1ve also reported that there was a sense of exhaustion in his career, stating that "after a long period of stress and burnout" he was leaving the team.
In total it was four months of absence until "Xyp9x" announced his return to Astralis. However, the professional player will only be part of the squad in an official tournament that the team will participate in November.
This decision of Astralis is due to the fact that the team is in the dispute of the IEM New York championship, a tournament valid for the RMR, if the organization climbed "Xyp9x" to compete, this would result in the loss of points for the team, since the player was not in the official line-up sent to the tournament.
This way, "Xyp9x" will return to the squad only in the official BLAST Premier Fall Europe tournament, which is scheduled to take place on November 23rd. So far, the player has only published on his Twitter the following statement: "I am back."
Bet on eSports with the best online bookmakers in your country!