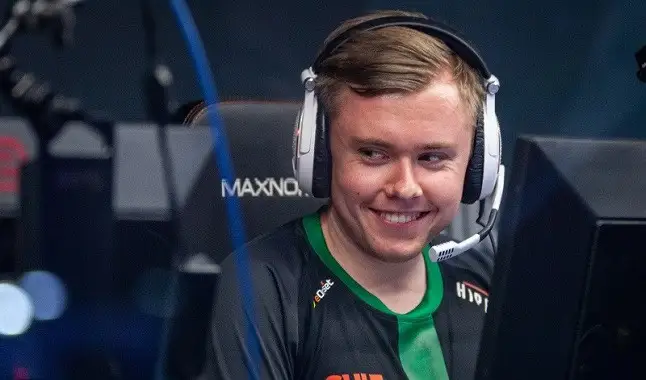 The player "AcilioN" returned to Copenhagen Flames; check here the details.
Last Tuesday, we had the news that the player "AcilioN" has returned to Copenhagen Flames after eight months of his departure from the team. "AcilioN" had left Copenhagen Flames in February, after playing for the organization since August 2019.
In February, Asgner "AcilioN" Larsen decided to leave the United Masters League S team and join MAD Lions for eight months. The 24 year old Dane was welcomed again by Copenhagen Flames itself on the organization's official Twitter: "Today we welcome back Asger "AcilioNcs" Larsen to our CS:GO roster! We're excited to work with Asger to unleash the talents of tomorrow and reach even bigger heights".
Since his departure from Copenhagen Flames, the professional "AcilioN" has been present in the MAD Lions organization, which managed to win the Flashpoint Season 1 champion title by beating the Brazilians MIBR. This achievement was of great influence for his professional curriculum in Counter-Strike: Global Offensive.
However, the happiness of MAD Lions did not last long. The team, soon after this episode, began to suffer several changes in its roster, leading to the departure of its main star, Lucas "Bubzkji" Anderson, who signed with Astralis and became a great name within the giants.
The resume of the player "AcilioN" is well filled. Since 2014 the Danish has been active in the competitive scenario of Counter-Strike: Global Offensive, having passed the most relevant teams, such as: NO SIR!, MyRevenge e.V.DK, eXeS-eSports, SK Gaming, Team X, Splyce, Tricked Esports, Team Dignitas, The Imperial, Heroic, Copenhagen Flames and MAD Lions.
Current roster of Copenhagen Flames team
Jakob "Jabbi" Nygaard
Sebastian "Basso" Aagaard
Nico "nicoodoz" Tamjidi
Jakob "Daffu" Schildt
Asger "AcilioN" Larsen
In addition, the MAD Lions team is currently going through a delicate period in its organization, which sees its roster reduce and change constantly. It is worth noting that the club has not held any official disputes since 9 September, falling behind the other organizations.
However, according to a website of official CS:GO line-up publications, it was revealed that the MAD Lions organization is looking to hiring the players Ismail "refrezh" Ali and Rasmus "HooXi" Nielsen.
Current roster of MAD Lions team
Frederik ''acoR'' Gyldstrand
Rasmus ''sjuush'' Beck
Fredrik ''roeJ'' Jørgensen
Luis "peacemaker" Tadeu (Coach)
Paweł "innocent" Mocek (Reserve)