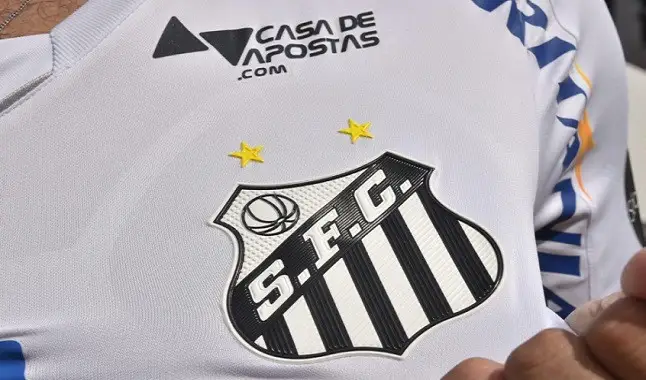 Representing 60%, bookmakers are taking over sponsorships in Brazilian football.
As an "invasion" of Brazil, bookmakers are taking over sponsorship in Brazilian football, in the A and B Series. In all, there are more than 450 foreign bookmakers doing business in Brazil per hour.
Thus, bookmakers in Brazil already represent 60% of the sponsorship of the Brazilian Championship Series A and B teams. In the first division there are 14 teams being sponsored by bookmakers, while in the second division there are 11 teams.
Bookmakers and sponsored Brazilian teams
A Series
Bahia, Botafogo and Santos - Betting House
Atletico-MG, Coritiba, Gremio and São Paulo - Betsul
Ceará - Estadium Bet
Red Bull Bragantino and Vasco da Gama - NetBet
Corinthians - Galera Group
Sport - Galera.net
Flemish - Sportsbet.io
Fortaleza - SportsNet
B Series
Victory - Betting House
Avaí, CRB, Náutico, Paraná - Estadium Bet
Black and Chapecoense Bridge - Betsul
Trust - EsporteNet
Cruise - Galera Group
Sampaio Corrêa - Bets1
Guarani - LeoVegas
Sports betting in Brazil
It is estimated that there are more than 450 bookmakers operating in Brazil. To recall, in 2018 the Brazilian Federal Government sanctioned Law 13.756/2018, which frees the definition of regulatory processes for sports betting.
"We are talking about a market that, although new in the country, is highly reliable. At the moment we are going through a regulatory process, which is being well conducted by the Ministry of Economy, and I see an increasingly promising future, as Brazil is already is among the main markets in the world. The trend is for the activity to consolidate and popularize more and more from the moment the practices are regulated," said Hans Schleier, the marketing director of Casa de Apostas.
The Federal Government's website informs that the sports betting market in the country would be an exclusive service of the Union, with authorization all over Brazil, with face-to-face and online modalities.
"We can expect from this sector associations with media groups that have sport as an asset. We have entered a time when statistics have become entertainment. There is a generation that consumes football through games and games and that deals intensively with data consumption. These partnerships they will certainly generate much more revenue for these media groups," said Bruno Maia, an expert in innovation and new business in the sports industry.
Regulation of sports betting in Brazil
The bookmakers' professionals and executives raised as the main point the gains that Brazil would have from the regulation of sports betting, as it would gain a lot by basing itself on the legislation of the already consolidated markets, such as the United Kingdom and Denmark.
A very important factor for regulation in the country is the need for a fairer calculation of taxes for licensed platforms, and stricter supervision of companies operating illegally.
"We believe it will be a huge step for the betting market and, consequently, it will cause not only football clubs, but the sport in general to receive an even greater injection in terms of investments" - Hans Schleier added.
For Eduardo Carlezzo, a sports law attorney specialising in the area of betting, Brazil needs to speed up the creation of this legislation. "At some point it is very likely that we will have all 20 A series clubs with some kind of commercial agreement with sports betting companies".
"However, this market will really take off when companies are operating legally in the country, and for that the Federal Government has yet to open a process for granting licenses, which is extremely delayed" - he added.