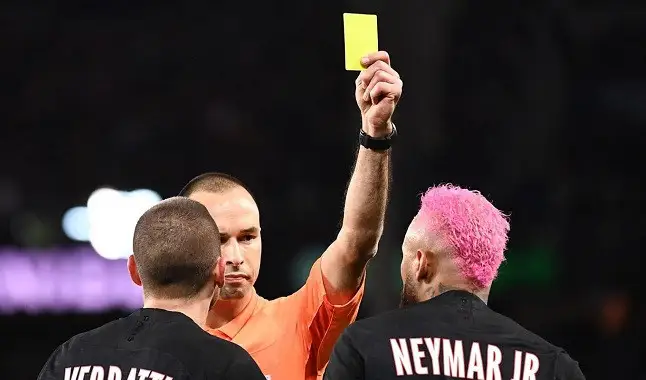 In Sweden, yellow card bettings can be banned. Know here the details
The Swedish Gaming Inspectorate (Spelinspektionen) is considering measures to ban yellow card betting in Sweden. The intention is that this will be one more action to combat the manipulation of results. In addition, Spelinspektionen also intends to ban betting on individual achievements for underage players who are outside the country's major football divisions or international players. According to the organisation, these measures should come into effect on 1 January 2021. It should be noted that these measures will only apply to matches played in Sweden.
"Spelinspektionen claims to have found a well-balanced point between different interests, but there is no balanced point in this matter" – stated Gustaf Hoffstedt.
"In that case, I wonder why Spelinspektionen can be content with these relatively peripheral restrictions. In that case, the only responsibility would be to impose restrictions on almost everything, if one is so convinced that they have a positive effect."
About the matter of reducing the possible result combinations, Hoffstedt says: "The SGA is often blamed for a lot of things, when in fact it is the government that is to be held accountable. This case is unique however in that it is the SGA itself that has chosen to impose the restrictions, and this without any analysis of their effect."
Despite this, the Swedish regulator commented that these rules will be applied because the lower divisions do not have the same level of control as the main divisions in regarding to the manipulation of results. "Football is a high-risk sport when it comes to match-fixing and there are special risks with low divisions. Surveillance is poorer and practitioners do not make money from their sport. The Swedish Gaming Inspectorate has therefore chosen to place special emphasis on football and has thus taken into account the views received from the consultative bodies".
Spelinspektionen had first suggested that betting on players under the age of 18 should be prohibited. Now it asks operators to provide reports on any suspected manipulation of results to the regulatory body. However, the Branschföreningen för Onlinespel continues to oppose the measure, saying it is effectively "decriminalising result manipulation". The International Betting Integrity Association (IBIA) reported that there is little evidence for the measure to cause any noticeable result, but it could benefit the unlicensed market.