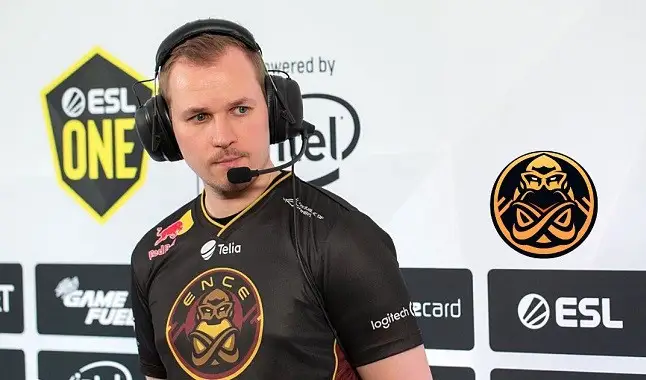 The coach "Twista" was suspended by ENCE; know here the details.
This last Friday, the coach "Twista" was suspended by ENCE. The Finnish organization announced the removal of the coach after "Twista" assumed that he had used the "spectator" bug in 2017. On that season, the coach was still in control of iGames.com. With this, the Esports Integrity Commission (ESIC), the entity that is analysing the cases, was activated and the organization of ENCE decided to suspend "Twista". ESIC has stated that the investigations will continue for two to three weeks.
In a statement, ENCE said that the coach had done an excellent job in command of the team, and that they never had any suspicions about the coach during his time in the team. "Twista" has been in the organization since 2018, but ENCE reinforced the idea that it repudiates any use of bug or improper practices in CS:GO.
It is worth mentioning that ESIC stipulated until September 13th for the coaches to assume the cheat if they had used the bug. If the trainer does not confess and is caught during the analysis, they will receive as a penalty to be banned from any event that has the rules of the organization (ESIC), such as ESL, DreamHack and BLAST.
Check here ENCE official statement:
"As of today, we have suspended our CS:GO Head Coach Slaava "Twista" Räsänen. This week he has notified the organization of a coaching bug incident dating back to 2017. After consulting Esports Integrity Commission (ESIC) to further investigate the matter, we have decided to suspend him from his duties until further notice.
The investigation is expected to take 2 to 3 weeks according to ESIC. During our consultation, ESIC stated that we are allowed to let "Twista" act as a coach through the investigation period, but we have decided to suspend him regardless.
While "Twista" has done a stellar job coaching the team at ENCE and we have no reason to believe he has had any foul play during his time with us, we take competitive integrity very seriously. Suspending him to conclude the investigation was the only course of action we saw to be right.
ENCE condemns any type of bug abuse or other ways of interrupting with the integrity of competitive gaming. We will wait for the conclusion of the investigation before further commenting on the matter."
Understand how the "spectator" bug works.