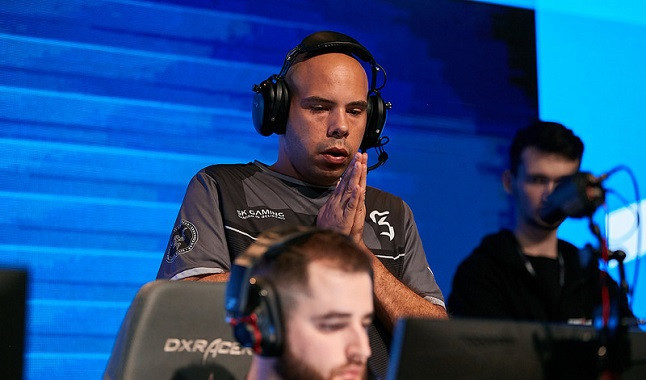 MIBR's coach was suspended for six months from the competitive scenario; confer the details.
After an investigation from ESL itself, the organization announced that MIBR's coach was suspended from the Counter-Strike: Global Offensive competitive scenario. The name of the coach Ricardo "dead" Sinigaglia was among other names in the ban list, like Nocolai "HUNDEN" Petersen from Heroic team and Aleksandr "MechanoGun" Bogatiryev, from Hard Legion. "dead" was penalized with a six-month ban, while "HUNDEN" for 12, and "MechanoGun" for 24 months.
"As part of a recently concluded investigation into the exploitation of a spectating bug in ESL and DreamHack CS:GO tournaments, we are issuing punishments to the coaches of three teams today." – Stated ESL.
The organization has positioned itself firmly when it came to this error that has caused these punishments. The error, in this case, is known as a "bug", where the coaches of the teams could stay as spectators of the match anywhere on the map. This way, they could pass information on to their players, revealing the enemy positions. This investigation was conducted during ESL and DreamHack.
"After closely analysing all matches from ESL and DreamHack competitions which took place in the past months, and consulting with Valve in the process to solidify our findings, we have identified the following coaches to have knowingly misused the bug for a competitive advantage in live tournaments" – stated the organization.
In addition, ESL announced that the teams were disqualified from their tournaments, losing even the awards. According to the organization itself, all teams were informed individually of the situation before the announcement was published, for the following reasons:
"MechanoGun" at ESL One Road to Rio on 6 maps in 3 matches
"HUNDEN" at DreamHack Masters Spring in 10 rounds on 1 map
" dead" at ESL One Road to Rio in 1 round on 1 map
Finally, ESL stated: "As part of this announcement, we consider it also important to note that multiple coaches other than those mentioned in this post have encountered the bug. They did not abuse it in any way."
The teams mentioned were penalized with points loss for the ESL Pro Tour. However, the final vote from Valve itself is awaited, which is responsible for Regional Major Rankings (RMR).
Check here the best bookmakers in your country to bet on eSports!
Check here the rarest skins in Free Fire.