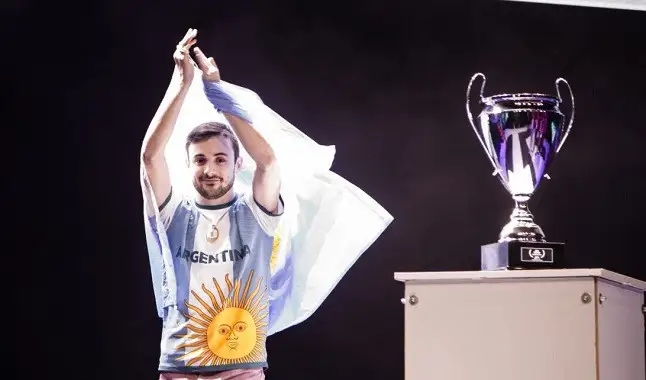 The player JonY BoY was recruited by Isurus team; check here the details.
In this last weekend, the organization announced that the player "JonY BoY" was recruited by Isurus. The veteran player Jonathan "JonY BoY" Muñoz is one of the best players in Argentina. After a period of almost 2 years away from its origins, the player compete in several regional European championships, where he did part of x6tence rooster, since 2018. However, the player didn't get many achievements being part of the team, and ended up leaving the organization.
The 28-year-old player has already much luggage in the competitive CS:GO scenario, being part of teams like: Gale Force, Miami Flamingos, INTZ and 2Kill. Besides, "JonY BoY" was present in the line-up of Isurus itself between 2013 and 2014, right in the beginning of the Latin-American competitive CS:GO scene.
With the professional recruiting by Isurus, Jonathan receives a difficult mission, occupy the place of the player "1962", who is in the bench for personal reasons.
Gabriel "1962" Sinopoli was placed as a substitute of the team after Isurus itself announced, which stated that the player was going through some personal issues and couldn't play as a main player. "1962" was on the main team since 2018. The player announced to his fans the following: "Thank you all for the messages, I arrived in Argentina and I'm going to rest with my family. Later I'll tell you a little bit about my situation."
The next competition the argentine club will make part of is Tribo Major, that will validate the qualifying for the CS:GO Major. Besides that, the team is in ESL Pro League SA Season 12, along with BOOM, Havan and Sharks.
Check below the line-up for current Isurus:
Nicolás "Noktse" Dávila
Roberto "Reversive" Themtham
Marcos "decov9jse" Amato
Caike "caike" Costa
Jonathan "JonY BoY" Muñoz
Rodrigo "pino" Manarino (coach)
Gabriel "1962" Sinopoli (Substitute)

Bet on eSports with the best bookmakers in your country!