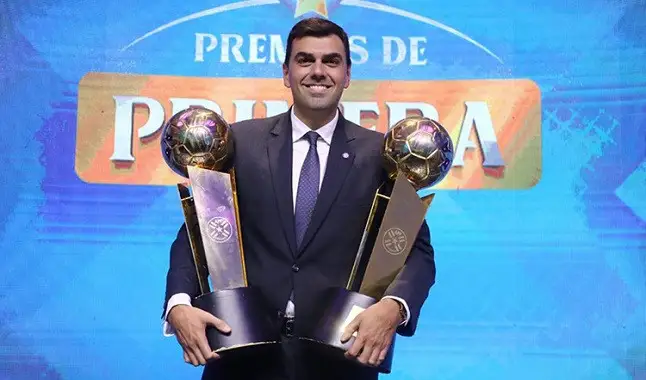 FIFA banned Olimpia president for match fixing; check here the details
The FIFA Disciplinary Committee issued a statement on Monday (28th) stating that Olimpia club president, Marco Trovato, was being punished. FIFA's decision to ban the president of Olimpia for manipulating results came from public accusations that the Paraguayan had performed irregularities In the football business.
After finding Marco Trovato guilty, FIFA reported that he "failed to comply with his duty to collaborate in disciplinary proceedings in violation of the FIFA Disciplinary Code. Thus, the Paraguayan is permanently banned from any activity that involves football.
In addition, Marco Trovato will have to pay a fine of 100.000 Swiss Francs (around US$ 108.000). FIFA reported that the leader has up to ten days to lodge an appeal with the Appeals Committee of the entity. Otherwise, there will be no more way for the officer to appeal.
It is worth remembering that at the end of last year (2019), the newspaper La Nación had released a document involving Marco Trovato and the bookmaker Aposta.La. The case generated a great stir with part of the Ethics Committee of the Paraguayan Football Association (APF) looking to find out if there really was a "conflict of interest" in this case.
In January of this year, Marco Trovato received a formal complaint containing more details, involving cash offers to the club's professionals in order to manipulate the results, benefiting the team. The case got worse when the accusation also presented payment records that involved the leader's name.
In defense, the Paraguayan reported that he was being the victim of a plot. At the beginning of September, the leader had given an interview to a radio station: "With the information we have about the characters who are involved in this topic and who have plotted against us, it seems to me that the flag of Switzerland (country where the Arbitral Tribunal of the Sport) will end up falling on their field".

In the same interview, Marco reported that: "A plot that was set up where people are involved buying false evidence, they presented false evidence and we have photos and videos of the people buying, involved with other clubs. When the time comes, we will be lucky to demonstrate people great work of this Steering Committee. FIFA asks us for confidentiality because there is a very important parallel investigation."

Bet on sports with the best bookmakers in your country!