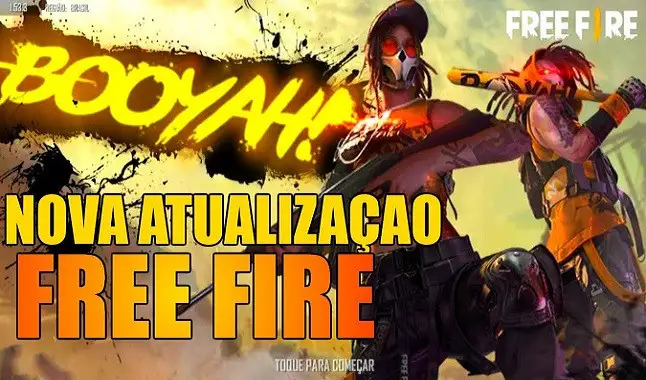 Here you'll find out everything about the new Free Fire update, with several news.
The most famous Garena Battle Royale updated once more, and brought with it great news. So, here you can find everything about the new Free Fire update.
Along with the update it came the new Ranked Clash Squad season, new weapons, character improvement on Jai and Evelyn, new game mode, and improvement on the weapon system of the game. Below, all the news and everything about the new update in Free Fire.
Ranked Clash Squad
New sound effect when buying mushrooms and Horizaline;
The players will no longer lose stars when they re-connect and win a match they have abandoned;
After Platinum rank, players will receive fewer points on their rank shield.
After reaching Gold III rank, you can win the Gold FAMAS.
New weapons and balancing
New weapon – ParaFal (AR Ammo)
It's possible to find it in Classic and Clash Squad;
Damage: 48
Magazine: 30
Rate of Fire: 0.245
Attachments available: Muzzle, Stock, Magazine, Grip and Scope.
New weapon – The Flamethrower (secondary weapon)
Available on the Training grounds;
Damage: 15
Minimum Damage: 10
Range: 4
Rate of Fire: 0.06
Cannot be reloaded
Grenade
Changing on the grenade projectile for a better visibility to the players;
The grenades can be prepared and the detonation time can be reduced by the players.
P90
Rate of Fire increased: +3%;
Maximum Spread: -10%.
M14
Damage increased from 58 to 59;
Minimum damage decreased from 30 to 25.
4 Rage Core
PLASMA
Accuracy: from 4 to 6;
Spread when moving: -11%.
Kar98k – Biometric Scope
Aim assist decrease: -35%.
Glider
Maximum flight altitude: from 38 to 14.
Scanner
Besides revealing the players, the scan can now reveal vehicles on the map.
Characters
Jai
Percentage of reload capacity was increased from 10/13/16/19/22/25% to 30/33/36/39/42/45%.
From limited to AR, pistols and SMG, now limited to AR, Pistol, SMG and SG.
Clu
While Clu's skill is activated, the enemies can no longer see Clu.
Game Modes
Training Ground
When entering the social zone, players will now respawn close together;
New features for vehicles: players can now restore vehicle position and Honk;
The Amphibious Motorcycle can now use Nitro and Jump;
New Minigame available – Target Arcade;
Private Movie Theatre now available.
Arena
A new spawn island is now available in Classic and Rank mode
New system
Armory
New armory menu;
Weapon sorting method optimized;
360º vision for all weapon skins;
Players can now share screenshots of their skins on social media.
New settings on game HUD
Now the players can upload, download and overwrite their configurations on the settings.
Optimized Backpack
It's possible to sort the backpack in-game.
Optimization and bug fix
Goo wall will no longer move player models;
Mushrooms can be marked;
Players can now access their configs while on spectator or dead;
Armory store filter now optimized;
MVP display for the winning/losing team optimized;
Jeep model optimized;
In-game active skill optimized.
Bet on eSports with the best bookmakers in your country!