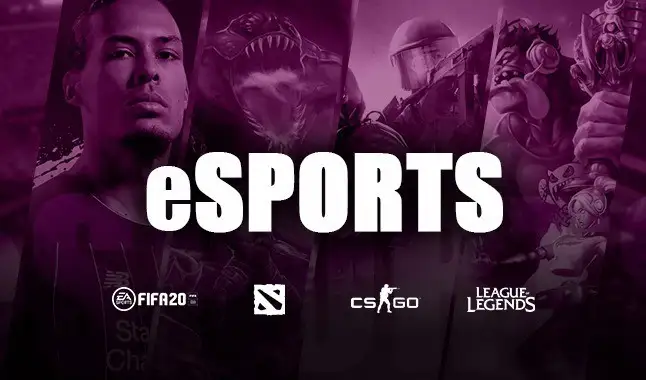 Find everything you are looking for to bet on eSports this Wednesday!
Check out this card for the best eSports betting tips for this Wednes day, September 9th. To this day, we have separated two clashes in the competitive scenario of Rainbow Six Siege and two in DOTA 2. Within the Rainbow Six Siege, we will have disputes between the Wildcard Gaming x PIT Knights and Noble Esports x Okami teams, for the 2020 Oceanic Nationals championship. While in DOTA 2, we have the clashes between: Adió Chula x Cuteanimegirls and Bokebi x Your Soul is Mine, for the Oceanic Esports League - Season 2. tournament (these articles are announced first hand on Telegram - HERE)! Another day with a varied card in several games.

Rainbow Six Siege | 2020 Oceanic Nationals
- Wildcard Gaming vs PIT Knights:
After accumulating five consecutive wins in their matches, the Australian team
Wildcard Gaming
lost their most recent confrontation. In the meantime, the
PIT Knights
club managed to rise from a losing streak and scored two straight victories against the Ferox and Noble teams. It is worth mentioning that both teams, Wildcard and PIT, faced each other three times this year, and in all Wildcard managed to take the victory home. In this confrontation under analysis, although the Australians present only a recent defeat, we believe that the greatest probability of victory will be for the Wildcard Gaming team.
Rainbow Six Siege | 2020 Oceanic Nationals
- Noble Esports vs Okami:
After driving five consecutive victories against the mousesports teams. Elephant, Ferox, Wildcard Gaming and LFO, the Noble team lost their last clash against PIT Knights. Meanwhile, the Okami team brings a successful game against LFO, having played a series of dubious games in their most recent confrontations. For this game in question, we believe that the greatest probability of victory will be with the Noble team.


DOTA 2 |
Oceanic Esports League (Season 2)
- Adió Chula vs Cuteanimegirls:
Both the Adió Chula team and Cuteanimesgirls present themselves for this confrontation bringing two victories in their record. The
Adió club
won the games against C's Better and Shadownet. The
Cuteanimegirls
team managed to score victories against Your Soul is Mine and Spag and Sons. For this game, the market is predicting that the match will end in a draw, however, we believe that the Cuteanimegirls team has the highest probability of winning in this scenario.
DOTA 2 |
Oceanic Esports League (Season 2)
- Your Soul is Mine vs Bokebi:
After winning against Sincerely Fury, C's Better and Power of Friendship teams, the Bokebi team meets Your Soul is Mine, which is bringing two consecutive draws to this confrontation, with the Sincerely Fury and Power of Friendship teams. For this confrontation, we can see that the teams with whom Your Soul is Mine drew, Bokebi managed to obliterate with ease. Because of this, we believe that the greatest probability of victory in this game is on the side of Bokebi.

Warnings!
The odds posted here will be based on the
Betfair
,
Bet365
and
1Xbet
market. And there is the suggestion to open an account in the houses listed in the Betting Academy, which are the ones that operate in your country, for a better commitment in this market, due to the variety of types of bets, better quotes and higher limits. Opening accounts through the Academy gives you more advantages: «
Earn Academy Points
».
Help this column to maintain itself and share the knowledge about its existence and spread this work.