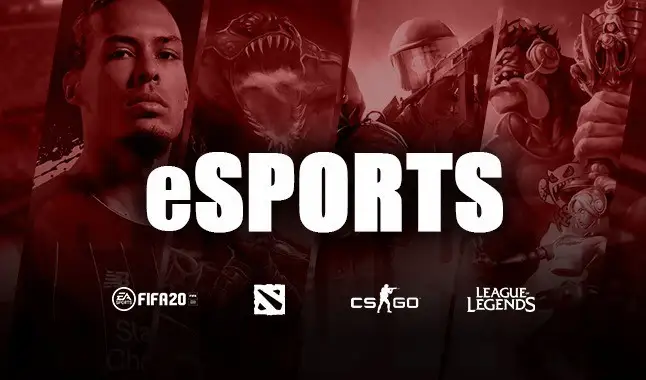 Find everything you are looking for to bet on eSports this Thursday!
Check out this card for the best eSports betting tips for this Thursday, September 3rd. This Thursday, unfortunately, the competitive gaming landscape is somewhat stopped. Because of this, we only managed three relevant games within CS:GO. Starting with the North American League of ESL Pro League Season 12, we will have the confrontation between Evil Geniuses x FURIA. Meanwhile in Europe, within the ESEA MDL Season 35, we have the clashes between the teams: sAw x Singularity and FATE x Nordavind. (these articles are announced first hand on Telegram - HERE)! Another day with a varied card in several games.


CS:GO | ESL Pro League Season 12 North America
- Evil Geniuses vs FURIA:
After exactly eight days since the last confrontation between the
Evil Geniuses
and
FURIA
, the teams face each other again.
FURIA
managed to beat the gigantic squad of Geniuses by 2x0, but after that it took two defeats, against the teams 100 Thieves and Chaos. Meanwhile, the
Evil Geniuses
were not affected by the defeat against FURIA and hitched three consecutive victories against the teams: Chaos, Triumph and Team Liquid. For this match in analysis, we believe that the greatest probability of victory will be for the Evil Geniuses.
CS:GO |
ESEA MDL Season 35 Europe
- sAw vs Singularity:

Presenting itself with two consecutive victories, against the Complexity Gaming and x6tence teams, sAw again faces Singularity. The last match between the clubs resulted in sAw winning by 2-1 during the Home Sweet Home Cup 6 Closed Qualifier championship. In the meantime, Singularity brings a successful game against Galaxy Racer. However, for this confrontation we believe that the greatest probability of victory will be with the sAw team.
CS:GO |
ESEA MDL Season 35 Europe
- FATE vs Nordavind:
Both the FATE team and Nordavind present themselves for this match bringing defeats on their record. FATE has been without winning for two games, having lost against Sprout and SKADE. On the other side, the Nordavind club brings a defeat against AVEZ. However, in terms of winrates, FATE has 40% and Nordavind only 20%. Because of these factors, we believe that the greatest probability of victory in this game will be with the FATE team.
Warnings!
The odds posted here will be based on the
Betfair
,
Bet365
and
1Xbet
market. And there is the suggestion to open an account in the houses listed in the Betting Academy, which are the ones that operate in your country, for a better commitment in this market, due to the variety of types of bets, better quotes and higher limits. Opening accounts through the Academy gives you more advantages: «
Earn Academy Points
».
Help this column to maintain itself and share the knowledge about its existence and spread this work.