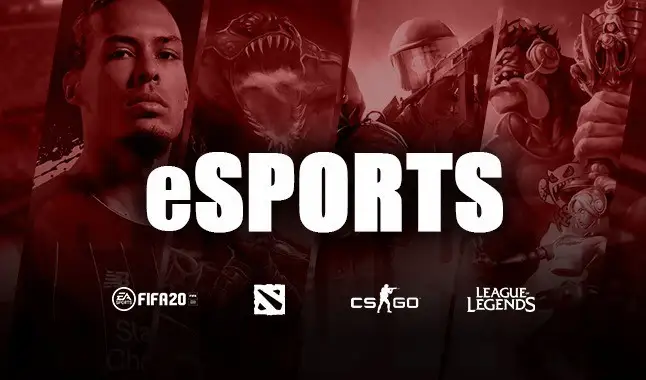 Find everything you are looking for to bet on eSports this Thursday!
Check out this card for the best eSports betting tips for this Thursday, September 3rd. For this day, we separated for you four matches in the competitive scenario of CS: GO. Starting with the European region of the ESL Pro League Season 12, where we will have the clashes between G2 Esports x AGO, Team Vitality x Complexity Gaming and Natus Vincere x Heroic. While in the North American region, we are left with the duel between Gen.G x 100 Thieves. (these articles are announced first hand on Telegram - HERE)! Another day with a varied card in several games.


CS:GO | ESL Pro League Season 12 Europe
- G2 Esports vs AGO:
Both the
G2 Esports
team and
AGO
present themselves for this confrontation bringing three defeats in a row in their duels. On the one hand, G2 lost to BIG, ENCE and Heroic. On the other hand, AGO lost to ENCE, Natus Vincere and OG. However, for this confrontation in question, G2 Esports still presents a better development than their rival. Because of this, we believe that the G2 Esports team will have a small advantage during the first half of the game.
CS:GO |
ESL Pro League Season 12 North America
- Gen.G vs 100 Thieves:

After losing to the Evil Geniuses and Chaos, the Gen.G team comes forward to confront 100 Thieves, who won their last game against Chaos. It is worth remembering that both teams clashed last month and 100 Thieves managed the 2x1 score against Gen.G during ESL One Cologne 2020: North America. Now, for this match in analysis, we can see a weak Gen.G in its recent duels. Because of this, we believe that the greatest probability of victory will be for the 100 Thieves team.
CS:GO | ESL Pro League Season 12 Europe
- Team Vitality vs Complexity Gaming:
After four successful games against teams Astralis, Ninjas in Pajamas, Team Spirit and fnatic,
Complexity Gaming
finds
Team Vitality
again. Both clashed in the past and the victory went to Complexity Gaming by 2-1 during BLAST Premier Spring 2020. Now Team Vitality presents us with just one successful game, against FaZe Clan by the score of 2x0. Analyzing both teams, we can see a strong superiority for Complexity Gaming. Because of this, we believe that the greatest probability of victory for this duel is on the side of Complexity Gaming.
CS:GO | ESL Pro League Season 12 Europe
- Natus Vincere vs Heroic:
After recovering the balance of the game, the Natus Vincere team scored three victories in a row in their matches. Bringing victories against BIG, AGO and OG teams to this confrontation, NaVi will have to work hard to be able to fight Heroic. Meanwhile, after winning against G2 Esports, BIG and GODSENT, the Heroic team is in a very comfortable zone in the competition. Despite the efforts of NaVi, we believe that the greatest probability of victory for this game is with the Heroic team.
Warnings!
The odds posted here will be based on the
Betfair
,
Bet365
and
1Xbet
market. And there is the suggestion to open an account in the houses listed in the Betting Academy, which are the ones that operate in your country, for a better commitment in this market, due to the variety of types of bets, better quotes and higher limits. Opening accounts through the Academy gives you more advantages: «
Earn Academy Points
».
Help this column to maintain itself and share the knowledge about its existence and spread this work.