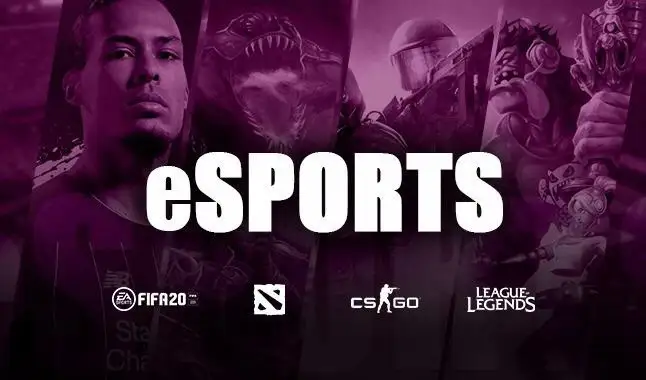 Find everything you are looking for to bet on eSports this Saturday!
Check out this card for the best eSports betting tips for this Saturday, September 19th. On this day, we have separated for you four clashes in the competitive scenario of League of Legends. All the matches mentioned here will take place within the LoL World Championship, in the Entry Stage of the competition. So, we will have the disputes between the teams: LGD Gaming x Rainbow7, Unicorns of Love x PSG Talon, INTZ e-Sports x Papara SuperMassive and V3 Esports x Rainbow7. (these articles are announced first hand on Telegram - AQUI)! Another day with a varied card in several games.


League of Legends | 2020 World Championship (Play-in)
- LGD Gaming vs Rainbow7:
Bringing a successful game against Invictus Gaming, the
LGD Gaming
team introduces itself to confront the Japanese of
Rainbow7
. Meanwhile, the Japanese team come to this confrontation bringing three consecutive victories, against the teams: Azules Esports, Isurus Gaming and All Knights. In this duel, for some reason the LGD Gaming team is being rated as a favorite to win, something that doesn't make much sense since the cast has only 40% win rate while Rainbow7 has 60%. For this confrontation, our analysis will focus on the destruction of inhibitors, something that both teams will seek to destroy with force.
League of Legends | 2020 World Championship (Play-in)
- Unicorns of Love vs PSG Talon:
After ensuring their qualification for the Entry Stage in the League of Legends World Championship, the Unicorns of Love team brings five victories in a row to this match. The champion team of LCL Summer 2020 obliterated the teams: Gambit Esports, Elements Pro Gaming, Vega Squadron, One Breath Gaming and again Gambit Esports. In the meantime, the PSG Talon team has a defeat against Machi eSports in their duel at PCS Summer 2020. For this match, we believe that we will see a Unicorns of Love very focused on the game and managing to acquire the first Baron of the game.


League of Legends | 2020 World Championship (Play-in)
- INTZ e-Sports vs Papara SuperMassive:
The
Papara SuperMassive
team comes to this match bringing five consecutive victories on their record, against the teams: Besiktas e-Sports Club, Galatasaray Esports, Galakticos, 5 Ronin and again against Besiktas. Meanwhile, the Brazilians of
INTZ
managed to obliterate paiN Gaming and KaBuM! e-Sports. For this game, we were unable to see how INTZ would have any advantage against SuperMassive, so we believe that the greatest probability of victory in this match is with the Papara SuperMassive team.
League of Legends | 2020 World Championship (Play-in)
- Rainbow7 vs V3 Esports:
After spearheading three straight wins against Burning core, Sengoku Gaming and DetonatioN FocusMe, the V3 Esports squad meets Rainbow7 for the first time. In the meantime, we saw that Rainbow7 has been playing for three games without a defeat. For this game, we believe that the highest probability of victory is on the side of the V3 Esports team, for showing us an 80% winrate, while Rainbow7 has 60%.

Warnings!
The odds posted here will be based on the
Betfair
,
Bet365
and
1Xbet
market. And there is the suggestion to open an account in the houses listed in the Betting Academy, which are the ones that operate in your country, for a better commitment in this market, due to the variety of types of bets, better quotes and higher limits. Opening accounts through the Academy gives you more advantages: «
Earn Academy Points
».
Help this column to maintain itself and share the knowledge about its existence and spread this work.