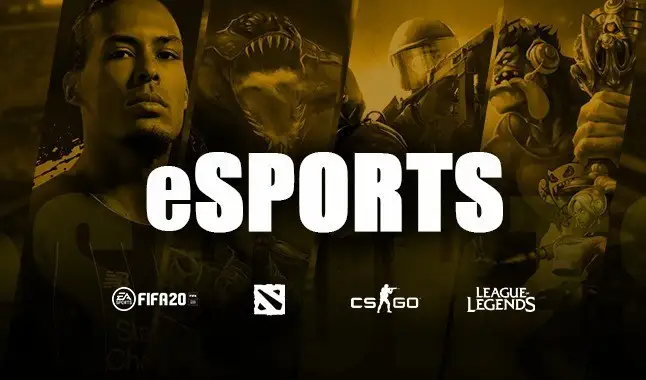 Find everything you are looking for to bet on eSports this Friday!
Follow this card with the best eSports betting tips for this Friday, September 4th. To this day, we separate a confrontation in the competitive scenario of DOTA 2 and three in League of Legends. Within the Asian league BTS Pro Series Season 3, from DOTA 2, we will have the duel between BOOM x TNC Predator. While in League of Legends, kicking off the LoL World Championship, we will have the duels for the Entry Stage of the championship, with the teams: Team Liquid x MAD Lions, Legacy eSports x INTZ e-Sports and PSG Talon x Rainbow7. (these articles are announced first hand on Telegram - HERE)! Another day with a varied card in several games.


DOTA 2 |
BTS Pro Series Season 3: Southeast Asia
- BOOM vs TNC Predator
:
After hitting three straight wins, the
BOOM
team lost against Among Us by the score of 2x0 in their last duel. Meanwhile,
TNC Predator
arrives for this match bringing a successful game against the Execration squad by 2x0. It is worth mentioning that the last duel between TNC Predator and BOOM resulted in a 1-1 draw. Now, for this match in analysis, we believe that the team most likely to win is TNC Predator.
League of Legends |
2020 World Championship (Play-in)
- Team Liquid vs MAD Lions
:
Playing in the League of Legends World Entry Stage, Team Liquid and MAD Lions will face each other for the first time. However, both bring defeats to this confrontation. Team Liquid carries a recent defeats against Team Solomid and FlyQuest, while MAD Lions against Rogue. However, the Team Liquid team takes advantage in terms of winrates, where it presents us with 70% winrate, while MAD Lions, only 40%. Because of this, we believe that the greatest probability of victory is with the Team Liquid team.
League of Legends |
2020 World Championship (Play-in)
- Legacy eSports vs INTZ e-Sports
:
The
Legacy eSports
team presents itself for this confrontation bringing two victories against the same team, the ORDER. These victories guaranteed the team's place in this
Entry Stage
of the League of Legends
World Championship
. Meanwhile, the
INTZ
Brazilians have two consecutive victories, against KaBuM! e-Sports and paiN Gaming. For this confrontation, our analysis leads us to believe that INTZ Brazilians are more likely to win.
League of Legends |
2020 World Championship (Play-in)
- PSG Talon vs Rainbow7
:
The Rainbow7 team doesn't know what it is to lose for three games, after having won their spot in the Entry Stage of the League of Legends World Cup beating the teams Azules Esports, Isurus Gaming and All Knights, the club arrives to face PSG Talon. Meanwhile, after losing against Machi eSports, the PSG Talon team managed to secure their qualification for this phase. For some reason, PSG Talon is being considered as a favorite for this match, however, we believe that the highest probability of victory for this game is for Rainbow7.
Warnings!
The odds posted here will be based on the
Betfair
,
Bet365
and
1Xbet
market. And there is the suggestion to open an account in the houses listed in the Betting Academy, which are the ones that operate in your country, for a better commitment in this market, due to the variety of types of bets, better quotes and higher limits. Opening accounts through the Academy gives you more advantages: «
Earn Academy Points
».
Help this column to maintain itself and share the knowledge about its existence and spread this work.