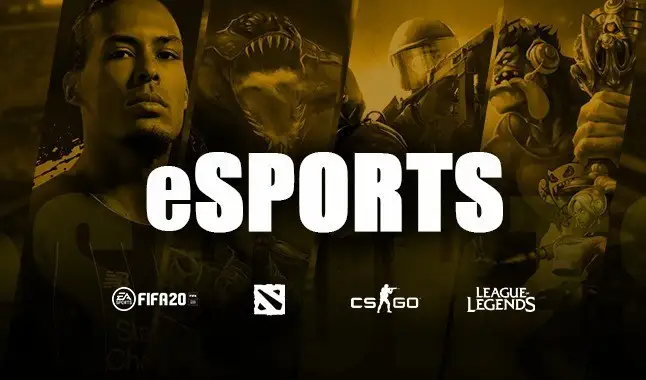 Find everything you are looking for to bet on eSports this Friday!
Follow this card with the best eSports betting tips for this Friday, September 18th. For this day in question, we separated four matches in the competitive scenario of CS: GO. Starting with the Asian league of the Perfect World Asia League Fall 2020, where we will have the dispute between ZIGMA x After. After that, for the European league of ESL Pro League Season 12, we are left with the duels between fnatic x Astralis, FaZe Clan x Ninjas in Pajamas and Team Spirit x mousesports. (these articles are announced first hand on Telegram - HERE)! Another day with a varied card in several


CS:GO |
Perfect World Asia League Fall 2020
- ZIGMA vs After
:
After a bad game against the
TIGER
team, After lost by the score of 2x0. Meanwhile,
ZIGMA
presents itself for this duel bringing two consecutive victories, against the teams 5ks and Mazaalai, in both matches ZIGMA obtained the result of 2x0. Now for this analysis, the After team is being rated as a favorite, however, we do not believe in this probability. Our analysis leads us to believe in the biggest victory advantage for the ZIGMA team.
CS:GO |
ESL Pro League Season 12 Europe
- fnatic vs Astralis
:
Bringing a recent defeat to Team Vitality by the score of 2x0, fnatic comes forward to confront Astralis, which has four consecutive victories in their luggage. Astralis has demonstrated excellent game dominance in their last matches, which resulted in victories against: FaZe Clan, Team Vitality, mousesports and Ninjas in Pajamas. For this duel in question, the superiority that the Astralis team demonstrates is clear. Because of this factor, we believe that the greatest probability of victory will be with the Astralis team.
CS:GO |
ESL Pro League Season 12 Europe
- FaZe Clan vs Ninjas in Pyjamas
:
For six games that
FaZe Clan
team does not know what it is to win. The team's situation for this confrontation with the
Ninjas in Pajamas
is worrying. Meanwhile, NiP also aren't doing well in their games, presenting two consecutive defeats, against the teams Astralis and Team Spirit. For this duel in question, we believe that the highest probability of victory is with the Ninjas in Pajamas team, even with the squad showing defeats.
CS:GO |
ESL Pro League Season 12 Europe
- Team Spirit vs mousesports
:
After two victories in a row, against the teams Ninjas in Pajamas and FaZe Clan, Team Spirit arrives to duel with the mousesports. Meanwhile, coming with two defeats, against Ninjas in Pajamas and Astralis, the mousesports team shows us a certain instability in the series. Because of this factor, everything leads us to believe in the greater probability of victory for Team Spirit.
Warnings!
The odds posted here will be based on the
Betfair
,
Bet365
and
1Xbet
market. And there is the suggestion to open an account in the houses listed in the Betting Academy, which are the ones that operate in your country, for a better commitment in this market, due to the variety of types of bets, better quotes and higher limits. Opening accounts through the Academy gives you more advantages: «
Earn Academy Points
».
Help this column to maintain itself and share the knowledge about its existence and spread this work.