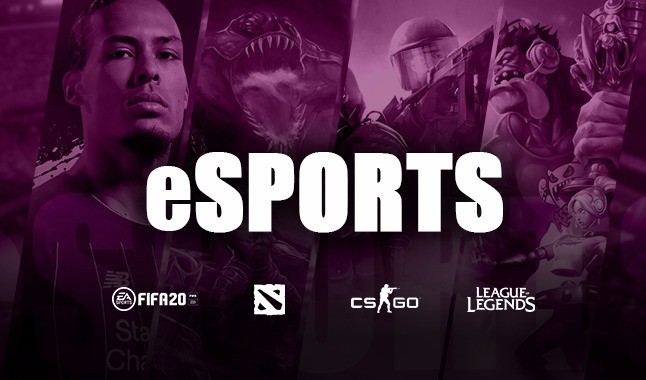 Find everything you are looking for to bet on eSports this Wednesday!
Check out this card for the best eSports betting tips for this Wednesday, September 2nd. For this day, we separated four clashes in the competitive scenario of Counter-Strike: Global Offensive. For the North American League of ESL Pro League Season 12, we will have the clash between FURIA x Cloud9. In the European league, we will have Team Vitality x Ninjas in Pajamas. Meanwhile, in the Eden Arena Malta Vibes Cup 10 championship, we will have the match between EndPoint x Galaxy Racer. Finally, the Team Secret and HONORIS teams meet for the Vie gg Legends Series. (these articles are announced first hand on Telegram - HERE)! Another day with a varied card in several games.


CS:GO | ESL Pro League Season 12 North America
- FURIA vs Cloud9:
The teams FURIA and Cloud9 arrive for this confrontation bringing a defeat in their respective histories. FURIA lost to the Evil Geniuses, while Cloud9 lost to Team Liquid. However, the Brazilians from FURIA show us a 60% winrate in their last games, while Cloud9 only 50%. Because of this, we believe that for this game FURIA will have an advantage during the first half of the game.
CS:GO | Eden Arena Malta Vibes Cup 10 (Week 10)
- EndPoint vs Galaxy Racer:
With two straight losses, the EndPoint team faces Galaxy Racer for the first time this year. In addition, EndPoint has a winrate of just 30%, which is something of concern for the team. Meanwhile, Galaxy Racer shows only a defeat, after having managed to accumulate two wins in a row, bringing a 60% winrate advantage. Although EndPoint is being quoted as a favorite for this match, we do not believe in this probability. Through our analysis, we believe that the winning team will be Galaxy Racer.

CS:GO | ESL Pro League Season 12 Europe
- Team Vitality vs Ninjas in Pyjamas:
Team Ninjas in Pajamas arrives for this confrontation presenting a defeat against Team Vitality, in their last game. While Team Vitality unfortunately lost against Heroic, in their most recent confrontation. Here we will have a tough scenario between both. The most recent combat histories between the teams were favorable to Team Vitality. Because of this, we believe that the greatest probability of victory in this game will be for Team Vitality.
CS:GO | Vie gg Legends Series
- Team Secret vs HONORIS:

With four wins in a row, Team Secret finally finds HONORIS. However, the HONORIS club scene is not the best. Presenting only one victory among the five most recent games of the squad, HONORIS is in a doubtful scenario in relation to their confrontations. Because of this, we believe that the greatest probability of victory for this duel is really with the Team Secret team.
Warnings!
The odds posted here will be based on the Betfair, Bet365 and 1Xbet market. And there is the suggestion to open an account in the houses listed in the Betting Academy, which are the ones that operate in your country, for a better commitment in this market, due to the variety of types of bets, better quotes and higher limits. Opening accounts through the Academy gives you more advantages: «
Earn Academy Points
».
Help this column to maintain itself and share the knowledge about its existence and spread this work.