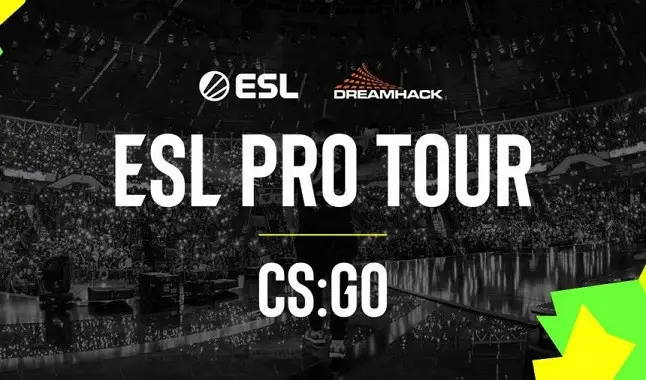 ESL organization reveals new calendar for 2021; check here the details.
ESL and DreamHack organizations revealed new calendars for 2021 this last Tuesday. The Counter-Strike: Global Offensive competitions are projected to start during the month of February. With this information, the companies announced that through the awards, there is going to be distributed around US$ 5 million, even with a new scenario composition for the competitions.
According to the entities, CS:GO championships will go through a new format that will provide new experiences for the crowd, with less international trips for the clubs and players. Besides that, the companies intend to reduce the competition period, providing a shorter and more intense scenario, with two weekends of matches along with several other activities. The entities announced aswell that there are going to appear some changes on the production and event content.
"The new vision of ESL Pro Tour CS:GO is part of our ongoing mission to place players and fans at the center of the esports experience. The dynamic double weekend format will maximize excitement and content for fans around the world, while players will benefit from a more balanced competitive schedule. The time between the game weekends will now be used to create content specific to the players who make the playoffs meaning, while teams prepare their tactics, ESL will create new trailers, interviews and tactical analysis tailor-made to every match-up at the weekend." – stated the senior vice-president of the ESL production, Ulrich Schuize.
The official calendar for 2021 tournaments will start on February 16th with the IEM Katowice, in Poland. In total there will be 8 official tournament, which will last until December 12th.
Check here the official calendar:
IEM Katowice - February 16-28 ($1,000,000)
ESL Pro League S13 - March 10-April 18 ($750,000)
DreamHack Masters - June 3-13 ($250,000)
ESL One Cologne - July 6-18 ($1,000,000)
IEM Melbourne - August 17-22 ($250,000)
ESL Pro League S14 - September 1-October 10 ($750,000)
IEM Event - October 14-24 ($250,000)
IEM Event - December 2-12 ($250,000)
Bet on eSports with the best bookmakers in your country!