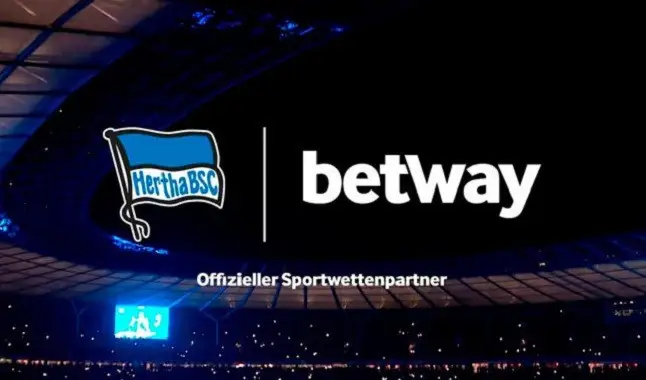 It's official; Betway closes partnership with Hertha Berlin; confirm here the details.
The start of the new 2020/21 season has culminated in a great news for the sports sector. Betway has entered into a partnership with Hertha Berlin, a club in the German capital. Now Betway becomes the exclusive partner of Hertha Berlin's team.
The German Bundesliga is entering its 58th season and, with the new alliance, the online sports bookmaker is increasingly expanding its partnerships within Germany, showing a great commitment to the German soccer branch and the Bundesliga itself. According to information, the agreement with Hertha Berlin will have a term of three years.
Through this partnership, the agreement in question will have a strong digital communication of the alliance between the two entities, counting on LED boards inside the stadium, besides Betway being represented inside the home page of Hertha Berlin's own application.
Betway CEO Anthony Werkman commented: "Our brand is well known among football fans in Germany, with our range of partnerships held in the top two divisions of the Bundesliga over the last few seasons. This is a fantastic opportunity for us to showcase our product to fans of one of the oldest and well-established clubs in the country".
After this, the vice-president of Hertha BSC of SPORTFIVE, Thorben Jeß, communicated that: "Despite the current difficult situation, caused by COVID-19, we are very happy to have found a new sports betting partner for Hertha Berlin in Betway. With this partnership, Betway not only secures another traditional club in the German football league, but also various exciting opportunities to make an appearance as a partner of Hertha Berlin. We are pleased about this new partnership and look forward to our common future".