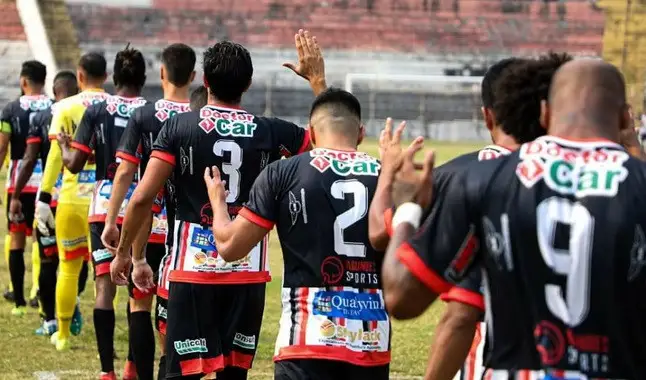 After requests for interference in the outcome of the duel against Desportivo Brasil, athlete denounces betting to the police.
After claiming that he was offered money to score a goal, an athlete reported a gambler to the police in Jundiaí, São Paulo. The player that disputes in the A3 Series of the Paulista Championship and plays for the Paulista, said that the gambler offered him R$ 5000 for him to score a goal against Desportivo Brasil.
According to the player, the gambler still asked him to convince his teammates to do the same, aiming a manipulation in the result. Thus, the athlete reported the gambler to the police and informed the club's directors about the event, which tried to leave the player out of the match. At the end of the match, the player's team still emerged victorious.
This reports has to do with an investigation already occurring by the Police Department for the Suppression of Sports Intolerance Crimes, which is investigating a possible interference on the outcome of both teams of the 12th round of the A3 Series of the Paulista Championship.
The games that had possible interferences in the results are of the victories of Linense over Barreto and of Olímpia over Paulista. According to PDSSIC, the bettors were aware that Paulista would be the winner in the first half and that Olympia would be the winner of the match.
SportRadar
SportRadar, which follows the sports betting market, also investigates the case, together with the FPF (São Paulo Football Federation) Integrity Commission.
Delegate César Saad asked the FPF the reports of the matches of the A3 Series of the Paulista Championship. However, with the lack of definition of the regulation of sports betting in Brazil, the country's sports scene is forced to accept such episodes.
Interview with the player
In an interview made by the "Globe Esporte", the player revealed details about the episode: "It all started with a message on Instagram. He called me to exchange ideas and ask about Paulista's management. I thought I could be a sponsor and ended up talking about it. He gave me the contact and I thought it was strange because it was a commercial account"
"He called me again and said he was a gambler, that he had done with Barretos and Linense and it had worked, that he wanted to do it again. I wound up and went to see how far he would go. I was in shock. He already came with an offer, if I could talk to six more players for each one to receive R $ 5,000 to score against, do a corner, receive a card" – Added the player.
Bet on your favourite sport with the best bookmakers in your country!