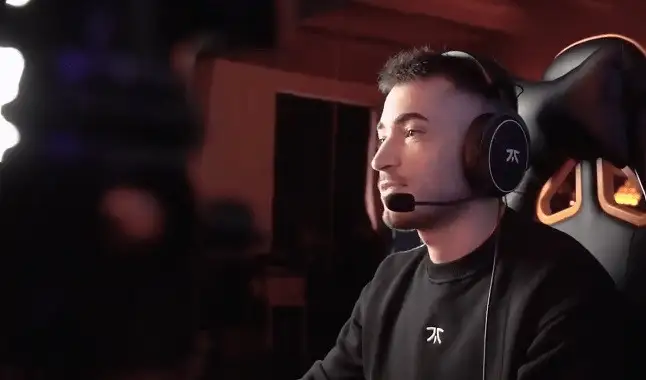 It's official! Fnatic presents a new member; check details.
After the end of the great speculation about the player João Victor "Jovirone", Fnatic presents its new member. The disclosure was made last Thursday by Fnatic itself confirming the hiring of the streamer for the company.

Currently, the streamer "Jovirone" is doing a bootcamp in England, in London, and will stay until the 20th of September undergoing the bootcamp.

The beginning of speculation came at the beginning of August, where the streamer had revealed that he would be making a bootcamp for a European team, however, without revealing where or for which team. It is worth mentioning that Fnatic is one of the top ten teams in the world. Today the streamer is the first Brazilian to win a contract with Fnatic.

"Since the day we came to Europe, I was already settled with fnatic. I got an Instagram message from their scout and started a chat from there. Wearing that shirt is insane to me. In my professional career, it is a personal milestone that I cannot put into words. It is huge and I have no dimension. I just have to be thankful"- Jovirone reported in a recent interview.

In addition, the streamer reported that he will stay until the end of the year making streams and will officially join the competitive scenario in early 2021. Taking advantage of the cue, "Jovi" said that he would like to play with the Brazilians from paiN Gaming - a team in which he participated until the first quarter of 2019 - and with INTZ. Both clubs that today are in the semifinals of the CBLoL playoffs.

"It is not the first time that I think about making the transition [to the competitive scene]. I always liked to play seriously, I always liked to follow the competitions and see the players perform at a high level, what prevented me was my financial independence. With the streams over time I managed to achieve this"- Said Streamer.

About Fnatic:

The European organization has been competitive in League of Legends since the first Season of the game. In addition, the organization was the champion in the first year of debut of the Riot Season 1 Championship, in 2011. Since then, the team has consecrated itself in several tournaments in the scenario, being one of the ten best teams in the world of League of Legends, accumulating more than US $ 2.5 million in prizes.