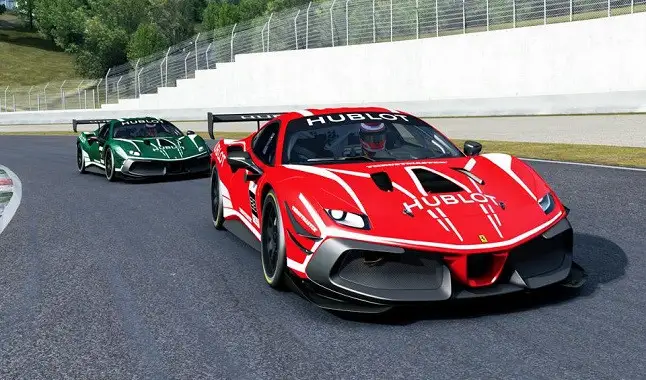 Ferrari announced its own eSports competition.
This Tuesday morning, Ferrari announced its own eSports competition for this year. The project to create a championship of its own may receive an audience in the future, creating the possibility that the winner will have the chance to join the FDA Hublot Esports team in 2021. Accompanied by this, Ferrari's director of diversification, Nicola Boari, said that: "Last year, we started our experience at the F1 eSport tournament, and this was just a natural step to participate, our own eSports championship."
In addition, the competition will feature Ferrari Formula 1 driver Charles Leclerc, guiding and advising the competition.
During the month of September, the AM series qualification of the competition is scheduled to start, with registrations open from August 7, for adults. There will be a total of 24 renowned pilots participating in the PRO stage during the month of October. And the final will feature 12 drivers in the final prize competition in November.
Adding the statement, Boari said that the tournament "It is very similar to what we have in reality [with the Ferrari academy series]. So it is a natural step and I hope it is only the first in a longer series. I believe that there is a huge space for Ferrari to develop its own championship."
"I already said that we are starting with Europe, just this year, but we definitely plan to expand the scope in the future. And I think another very important part that we hope to be able to implement when COVID is gone is having our own tournaments with live performances. This will be something that for our championship can be unique."