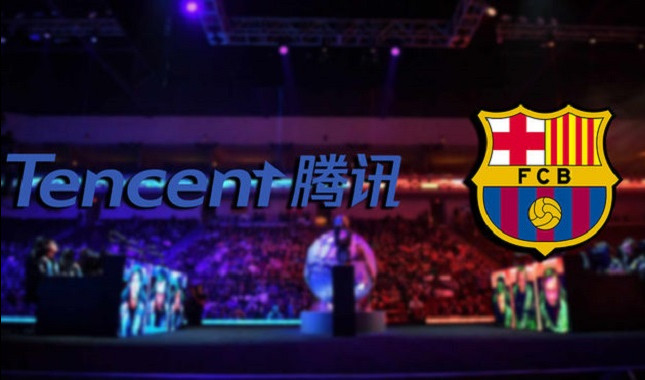 Having in mind all the new players around the world, FC Barcelona enters in an eSports historic partnership with Tencent.
FC Barcelona closed na eSports historic partnership with Tencent, the biggest gaming company in the world. With the goal of integrating the younger in the eSports world and do studies in the field, official announcement made by Tencent.
FC Barcelona also wants to make some studies in how eSports may have a strong collaboration with other types of sports. The responsible for the digital area of the sports club talked about the benefits the partnership can bring.

Tencent is practically the owner of Riot Games, that created the famous League Of Legends and Valorant. Besides that, it has a major part of Funcom and Supercell aswell.
Not only that, the company is also owner of 40% of Epic Games, creator of Fortnite and Unreal Engine, and minor percentages of gaming companies around the world. Wanting to enter head-on in the eSports world, FC Barcelona went straight to the biggest company in the industry, closing an historic partnership.