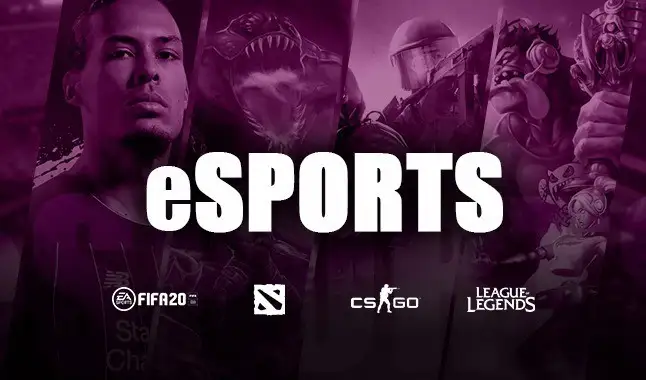 Find everything you are looking for to bet on eSports this Wednesday!
Check out this card for the best eSports betting tips for this Wednesday, August 26th. For this day, we have separated for you four matches within the competitive scenario of CS:GO. To make it clear, all of these clashes will take place for the ESL One Cologne 2020 championship, each in its respective division. So, to start, in the "North America" division we will have the confrontation between Team Liquid x Cloud9. In the "Europe" category we will have matches between FaZe Clan x Team Vitality and MAD Lions x OG. Finally, in the "Oceania" division we will have the fight between ORDER x Avant Gaming. Another day with a varied card in several games.


CS:GO |
ESL One Cologne
2020 North America
- Team Liquid vs Cloud9:
After losing for three games in a row, Cloud9 finally managed to score a victory in their clashes. Meeting Team Liquid for the fourth time this year, Cloud9 has already lost twice in these clashes. Now Team Liquid unfortunately presents us with a recent defeat against the Evil Geniuses in their last duel, however, they still have a lot of wood to burn. For this fight in question, we believe that Team Liquid will have a greater probability of victory in the first map of the game.
CS:GO |
ESL One Cologne
2020 Europe
- FaZe Clan vs Team Vitality:
Presenting us a win in the résumé and a win rate of 40% winrate, the FaZe Clan team arrives for this duel against Team Vitality. Meanwhile, Team Vitality presents us with a recent loss, however, with a winrate of 70%. It is worth mentioning that both met in the past, where unfortunately FaZe Clan ended up taking the defeat back home. For this match under analysis, we believe that the greatest probability of victory will be with the Team Vitality team.


CS:GO | ESL One Cologne
2020 Europe - MAD Lions vs OG:
After having lost for four straight games, MAD Lions finally managed to win against another team. On the other hand, the OG went through two games without losing, until they lost against Sprout in their last confrontation. However, for this match in question, we believe that OG is the team with the highest qualification to be able to take the victory home.
CS:GO | ESL One Cologne
2020 Oceania - ORDER vs Avant Gaming:

For this game, we have the ORDER and Avant Gaming teams that have been defeated. On the one hand, the ORDER team had managed to score two consecutive victories, but ended up losing to Rooster. On the other, Avant Gaming has already two games without getting a win. Because of these factors, we believe that the greatest probability of victory for this confrontation is with the ORDER team.

Warnings!
The odds posted here will be based on the
Betfair
,
Bet365
and
1Xbet
market. And there is the suggestion to open an account in the houses listed in the Betting Academy, which are the ones that operate in your country, for a better commitment in this market, due to the variety of types of bets, better quotes and higher limits. Opening accounts through the Academy gives you more advantages: «
Earn Academy Points
».
Help this column to maintain itself and share the knowledge about its existence and spread this work.