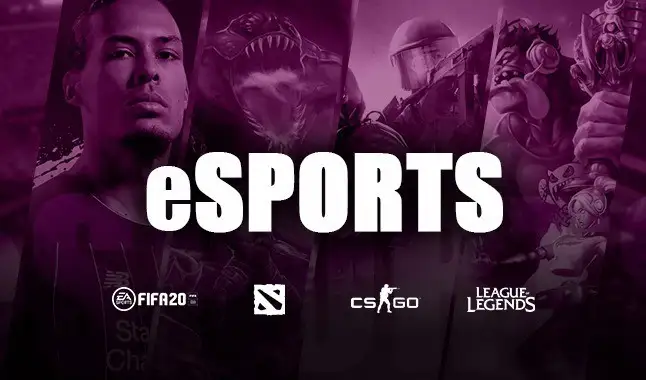 Find everything you are looking for to bet on eSports this Wednesday!
Check out this card for the best eSports betting tips for this Wednesday, August 19th. For this day, we separated a card full of confrontations in the competitive scenario of CS: GO, emphasizing the ESL One Cologne 2020 Europe championship. We will have disputes between the teams: Complexity Gaming x MAD Lions, MIBR x G2 Esports, FaZe Clan x Heroic and Natus Vincere x mousesports. Another day with a varied card in several games.


CS:GO |
ESL One Cologne
2020 Europe
- Complexity Gaming vs MAD Lions:
The last record we had between the MAD Lions and Complexity Gaming teams was in May. In this match in question, Complexity Gaming took the victory by the score of 2x0. Now, the MAD Lions squad has already presented us with five consecutive defeats in their duels, while Complexity Gaming has only one defeat. For this confrontation between both, we believe that MAD Lions have no strategies to beat Complexity Gaming.
CS:GO |
ESL One Cologne
2020 Europe
- MIBR vs G2 Esports:
Bringing a negative balance of two defeats in a row, MIBR meets G2 Artic for the first time this year. Meanwhile, the G2 Artic squad is in good shape, presenting us with two consecutive victories in their disputes. For this game, we noticed a certain advantage for the G2 Artic team over MIBR. Because of this, we believe that the greatest probability of victory is really for G2 Artic.


CS:GO | ESL One Cologne
2020 Europe - FaZe Clan vs Heroic:
Before being stopped by BIG, the Heroic team had already four games without losing. While FaZe Clan needed two straight losses to get a win against Movistar Riders in their most recent confrontation. For some reason, sports bookmakers are quoting FaZe Clan as a favorite to win this duel. However, we do not believe that this probability is consistent with the current situation of the team. Our analysis leads us to believe in the biggest advantage for the Heroic team in this confrontation.
CS:GO | ESL One Cologne
2020 Europe - Natus Vincere vs mousesports:

The last meeting between the NaVi and mousesports teams took place in May, where NaVi won by 3x2. Now mousesports present us with a very doubtful game, accumulating three consecutive defeats. Meanwhile, the Natus Vincere team brings us a game of greater confidence, where they present us with five consecutive victories in their confrontations. Therefore, due to these factors, we believe that the greatest probability of victory is with the Natus Vincere team in this match.

Warnings!
The odds posted here will be based on the
Betfair
,
Bet365
and
1Xbet
market. And there is the suggestion to open an account in the houses listed in the Betting Academy, which are the ones that operate in your country, for a better commitment in this market, due to the variety of types of bets, better quotes and higher limits. Opening accounts through the Academy gives you more advantages: «
Earn Academy Points
».
Help this column to maintain itself and share the knowledge about its existence and spread this work.