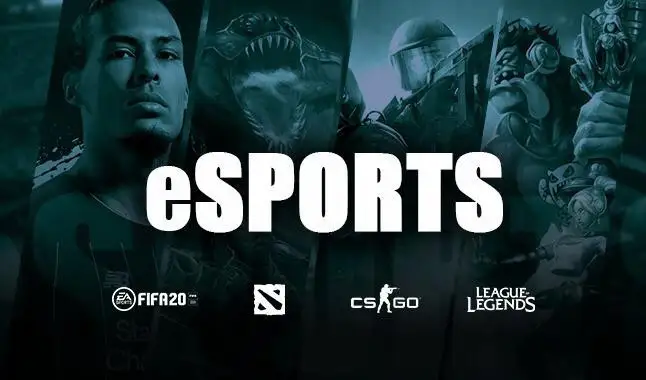 Find everything you're looking for to bet on eSports this Monday!
Betting Tips for this Sunday! Another day with a varied card in several games. And attention, read the warnings below the article, in the yellow frame! There we have a bankroll division to be followed!
CS:GO | Nine to Five 2
- AVEZ vs Izako Boars
:
O último encontro entre as equipes AVEZ e Izako Boars aconteceu durante o campeonato ESL Mistrzostwa Polski, onde a AVEZ levou a vitória para casa com o placar de 1x0. Agora, o elenco dos Izako Boars apresenta duas vitórias seguidas na liga Nine To Five 2, enquanto a AVEZ vem com duas baixas consecutivas no campeonato. Para este confronto em questão, acreditamos que a vitória venha para o elenco dos Izako Boars, mesmo que a AVEZ esteja sendo cotada como favorita.
DOTA 2 | OMEGA League Europe Closed Qualifier
- ViKin.gg vs Cyberium Seed:
Ainda não se há registro de confrontos entre as equipes ViKin.gg e Cyberium Seed neste ano de 2020. Apesar disto, ambos clubes apresentam baixas em seus duelos mais recentes. Fazendo assim, ser um jogo difícil de se analisar, porém, acreditamos que a equipe de maior capacidade para conseguir levar vantagem seja a Cyberium Seed, por nos apresentar uma taxa superior de vitórias em relação aos ViKin.gg. Sendo assim, acreditamos que a maior probabilidade de vantagem esteja ao lado da equipe Cyberium Seed.
League of Legends | LPL
Summer 2020 Group Stage
- Bilibili Gaming vs LGD Gaming
:
A única reunião realizada entre as equipes LGD Gaming e Bilibili Gaming aconteceu durante o circuito Spring da própria LPL 2020, onde a Bilibili Gaming cravou o placar de 2x0. A LGD Gaming nos apresenta uma vitória em cima da Vici Gaming, enquanto a Bilibili Gaming levou a pior para o Edward Gaming em seu último confronto. Por conta disto, acreditamos que a maior probabilidade de vitória esteja ao lado da equipe LGD Gaming neste duelo.


League of Legends | LPL
Summer 2020 Group Stage
- FunPlus Phoenix vs Dominus Esports
:
O único duelo entre as equipes FunPlus Phoenix e Dominus Esports aconteceu dentro do split Spring da LPL 2020, onde a vitória veio a calhar para a FunPlus Phoenix pelo placar de 2x0. Agora os Dominus Esports nos apresentam cinco derrotas consecutivas na série, enquanto a FunPlus Phoenix já acumula três vitórias seguidas no campeonato. Por conta disto, acreditamos que a FunPlus Phoenix seja a equipe de maior qualidade neste confronto, sendo assim, o elenco de maior capacidade para levar a vitória para casa.
Warnings!
The bets placed in this column are only suggestions to help readers base their own bets. Therefore, we do not guarantee a profit and are not responsible for any loss.
The column will contain a specific and professional bankroll management, based on a universal language, which is the units.
We recommend that you respect your bankroll management system. Where the bank is divided into 60 units. And no bet technically can be worth more than 3 units.
The odds posted here will be based on the
Betfair
,
Bet365
and
1Xbet
market. And there is the suggestion to open an account in the houses listed in the Betting Academy, which are the ones that operate in your country, for a better commitment in this market, due to the variety of types of bets, better quotes and higher limits. Opening accounts through the Academy gives you more advantages: «
Earn Academy Points
».
Help this column to maintain itself and share the knowledge about its existence and spread this work.