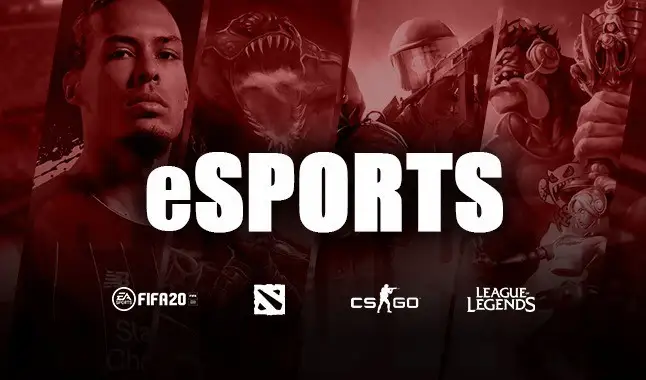 Find everything you are looking for to bet on eSports this Thursday!
Check out this card for the best eSports betting tips for this Thursday, August 20th. For today, we have separated a plate full of disputes in the competitive scenario of League of Legends. We will have a great game for the playoffs of the LCS Summer 2020 league between the Cloud9 x FlyQuest teams. A fierce dispute for the group stages of the LCK Summer 2020 championship between the Afreeca Freecs x KT Rolster and DAMWON Gaming x T1 teams. And finally, a battle in the group stages of the CK Summer 2020 tournament between the RunAway x Awesome Spear teams. Another day with a varied card in several games.


League of Legends | LCS Summer 2020 Playoffs
- Cloud9 vs FlyQuest:
There was not even a confrontation in which FlyQuest team was able to beat Cloud9. It is worth mentioning that both have faced each other five times this year. Now FlyQuest comes to this duel bringing five victories in a row in their disputes, while Cloud9 presents us with two successful games. For this match, we will focus on goals during the match. We believe that the team most capable of slaughtering the Baron is Cloud9.
League of Legends | LCK Summer 2020 Group Stage
- Afreeca Freecs vs KT Rolster:
The last meeting between the Afreeca Freecs and KT Rolster teams resulted in Afreeca's 2-0 win at LCK Summer 2020 itself. Now both teams bring us victories in their most recent clashes. KT Rolster won against SeolHaeOne Prince and Afreeca Freecs was successful against SANBOX Gaming. However, for this confrontation, we believe that the most developed team to win this duel is Afreeca Freecs for showing us a better quality within the game.
League of Legends | L
CK Summer 2020 Group Stage
- DAMWON Gaming vs T1:
The last three duels between the DAMWON Gaming and T1 teams resulted in DAMWON's victory. Now T1 presents us with five consecutive victories in their meetings, while DAMWON Gaming has also been playing for five games without a single loss. For this confrontation, we will have a fierce scenario between both teams, because neither of them is falling short in their duels. However, the DAMWON Gaming team leaves no gap for T1 when they meet. Because of this detail, we believe that the greatest probability of victory will be on the side of DAMWON Gaming.
League of Legends |
CK Summer 2020 Group Stage
- RunAway vs Awesome Spear:
Having managed to hitch four consecutive wins in their games, the Awesome Spear team lost against Jin Air Green Wings. However, for this duel, RunAway also brings a defeat. It is worth mentioning that the last confrontation between the two resulted in RunAway's 2-0 win in June. Now for this confrontation in question, we believe that Awesome Spear brings us a game superior to that of RunAway in the current situation of the championship. Because of this, the highest probability of victory is with Awesome Spear.
Warnings!
The odds posted here will be based on the
Betfair
,
Bet365
and
1Xbet
market. And there is the suggestion to open an account in the houses listed in the Betting Academy, which are the ones that operate in your country, for a better commitment in this market, due to the variety of types of bets, better quotes and higher limits. Opening accounts through the Academy gives you more advantages: «
Earn Academy Points
».
Help this column to maintain itself and share the knowledge about its existence and spread this work.