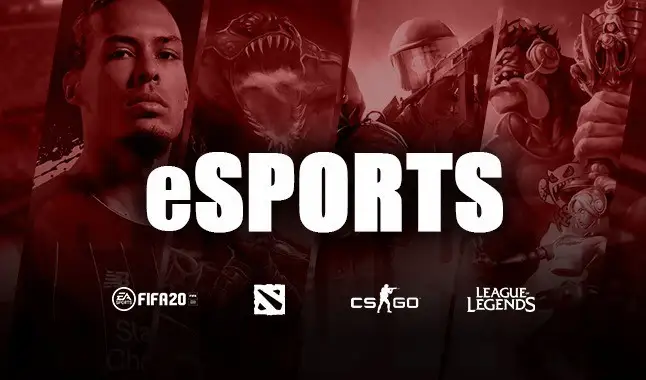 Find everything you are looking for to bet on eSports this Sunday!
Check out this card for the best eSports betting tips for this Sunday, August 23rd. For that day we separated three clashes in the competitive scenario of League of Legends and one in DOTA 2, to diversify in our suggestions. Come on! In League of Legends, we will have disputes for the playoffs of the leagues LCK Summer 2020 (DragonX x Gen.G), LCS Summer 2020 (Team Liquid x FlyQuest) and VCS Summer 2020 (Team Secret x EVOS Esports). Now for the Asian tournament of ESL One Thailand 2020 in DOTA 2, we will have the confrontation between Geek Fam x Neon Esports. (these articles are announced first hand on
Telegram - HERE)! Another day with a varied card in several games.


League of Legends | LCK Summer 2020
- DragonX vs Gen.G:
With five straight victories in the LCK Summer 2020 league, Gen.G meets DragonX for the sixth time this year. In just one of these games Gen.G managed to take home a win. Meanwhile, the DragonX team had four consecutive victories, until they took a defeat by 2x1 against T1 in their last confrontation. This game in question promises to be tough where even the market predicts it. However, we believe that for this game the team that will come out with the victory will be Gen.G, for showing us a greater level of confidence and group control during these final stages of the championship.
League of Legends
|
LCS Summer 2020
- Team Liquid vs FlyQuest
:
Bringing six consecutive wins this season, the Team Liquid team faces FlyQuest again. The only recent defeat that Team Liquid had was against its current rival. Meanwhile, FlyQuest presents us with eight victories in a row in the competition, where the last defeat was against Cloud9. For this game we have two great teams in excellent form in the tournament. Our analysis leads us to believe that Team Liquid will have difficulties to deal with FlyQuest in this match, so we will focus on Handicap for this confrontation.


League of Legends
|
VCS Summer 2020 (Playoffs)
- Team Secret vs EVOS Esports
:
The last meeting between the Team Secret and EVOs Esports teams took place in July, where Team Secret won by the score of 2x1. Now the EVOs esports squad presents us with four consecutive victories in the competition, while Team Secret comes with just a victory against Percent Esports by 3x2. For this match in analysis, we believe that the greatest probability of victory will be for the EVOS Esports team, which is in a better phase than their rival.
DOTA 2 | ESL One Thailand 2020
- Geek Fam vs Neon Esports
:

In all three meetings between the Geek Fam and Neon Esports teams this year, the Geek Fam won. Now Neon Esports brings us a 2-0 win against Aster.Aries, while the Geek Fam has already obliterated five teams that have come in their way, including T1 and Fnatic. For this game in question, we believe that the biggest advantage during the first game map will be for the Geek Fam.

Warnings!
The odds posted here will be based on the
Betfair
,
Bet365
and
1Xbet
market. And there is the suggestion to open an account in the houses listed in the Betting Academy, which are the ones that operate in your country, for a better commitment in this market, due to the variety of types of bets, better quotes and higher limits. Opening accounts through the Academy gives you more advantages: «
Earn Academy Points
».
Help this column to maintain itself and share the knowledge about its existence and spread this work.