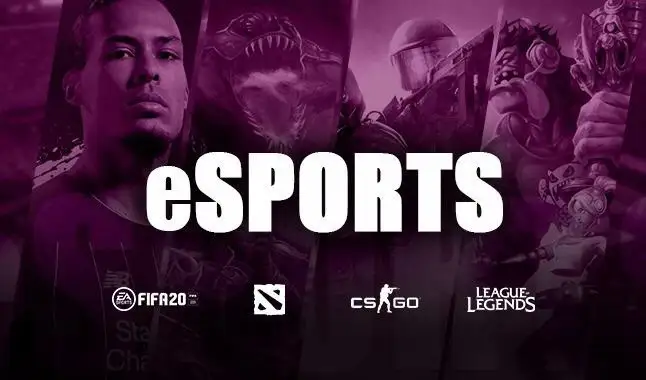 Find everything you are looking for to bet on eSports this Saturday!
Follow this card with the best eSports betting tips for this Saturday, August 22nd. To this day, we have separated a plate full of disputes in the CS:GO competition. Starting with the matches in the ESL One Cologne 2020 Europe league, where we will have the teams Sprout x OG and Team Vitality x Astralis facing each other to guarantee their rankings. The FURIA and Gen.G clubs face each other in the ESL One Cologne 2020 North America league. Finally, we separated a dispute in the competitive League of Legends, a game in the semifinals of CBLoL between the paiN Gaming and Prodigy Esports teams. Another day with a varied card in several games.


CS:GO | ESL One Cologne 2020 Europe
- Sprout vs OG:
Bringing a positive balance from two successful games, the OG squad meets Sprout again. The last meeting between the two resulted in OG winning by 2-1. Now the Sprout team presents us with two defeats in a row in their duels, leaving us in doubt about the team's game mode. Because of this factor, we believe that the greatest probability of victory for this match is in favor of the OG team during the first map.
CS:GO |
ESL One Cologne 2020 Europe
- Team Vitality vs Astralis
:
For this confrontation between Team Vitality and Astralis, both present recent victories in their duels. However, before taking a victory, Astralis already had four defeats, while Team Vitality had accumulated three wins in a row before taking a loss. For this match in analysis, we believe that the highest probability of victory lies with Team Vitality.


CS:GO | ESL One Cologne 2020 North America
- FURIA vs Gen.G
:
After accumulating four straight victories, FURIA was stopped by Chaos. In the meantime, the Gen.G squad has already been playing for two games without a win. It is worth remembering that the last two meetings between both teams resulted in the victory of FURIA, massacring Gen.G. For this duel in question, we believe that the scenario will be no different. FURIA will come strong and aggressive against Gen.G to guarantee their victory, again.
League of Legends | CBLOL Summer 2020 Playoffs
- paiN Gaming vs Prodigy Esports
:
We arrived in the semifinals of the second split of the Brazilian League of Legends Championship. The duel between paiN Gaming and Prodigy Esports promises emotions. On the one hand, we have a Prodigy that already brings us three consecutive victories in their duels, while paiN Gaming presents a recent defeat against Prodigy itself. For this game, we expect to see an aggressive paiN, putting as much pressure on the Prodigy squad as possible. Therefore, we believe in the highest probability of victory for paiN Gaming during the first map.
Warnings!
The odds posted here will be based on the
Betfair
,
Bet365
and
1Xbet
market. And there is the suggestion to open an account in the houses listed in the Online Betting Academy, which are the ones that operate in your country, for a better commitment in this market, due to the variety of types of bets, better quotes and higher limits. Opening accounts through the Academy gives you more advantages: «
Earn Academy Points
».
Help this column to maintain itself and share the knowledge about its existence and spread this work.