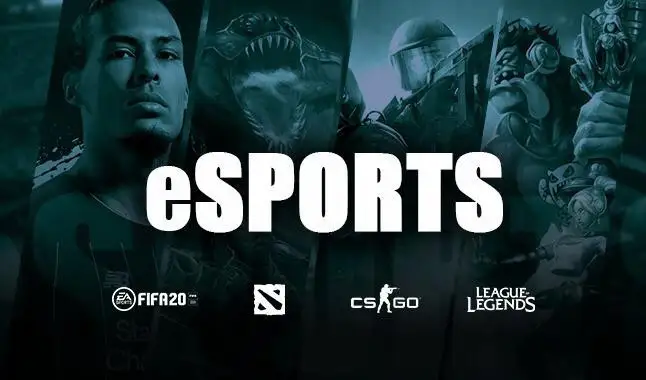 Find everything you are looking for to bet on eSports this Monday!
Here are the best bets on Monday's e-Sports for you to start your week well! That said, check out the major battles that take place within the competitive League of Legends, including the Spanish league of the LVP SuperLiga Orange Season 19, which will feature the dispute between the Team Queso and Cream Real Betis teams. In the South Korean league of CK Summer 2020, we will have the Jin Air Green Wings club facing hyFresh Blade again and OZ Gaming facing Element Mystic. Another day with a varied card in several games.


League of Legends | LVP SuperLiga Orange Season 19 Playoffs
- Team Queso vs Cream Real Betis
:
Bringing a successful victory in their luggage, the Team Queso squad meets Cream Real Betis for the third time this year within the LVP SuperLiga Orange Season 19. The two confrontations between the two resulted in the victory of Team Queso. Now, the cast of Cream Real Betis presents us with a victory over the Spanish at MAD Lions Madrid in their last duel. Therefore, for this confrontation in question, we believe that the scenario will repeat itself, where Team Queso will be able to win.
League of Legends | CK
Summer 2020 Group Stage
- Jin Air Green Wings vs hyFresh Blade
:
The last meeting between hyFresh Blade and Jin Air Green Wings took place during the Summer circuit of CK 2020 itself, where Jin Air Green Wings scored 2x1. The hyFresh Blade team's history has several flaws in its squad, including a recent defeat against OZ Gaming. While on the other side, the Jin Air Green Wings squad has accumulated four consecutive wins this season. Through our analysis, we believe that the greatest probability of victory will be for the Jin Air Green Wings team.


League of Legends | CK Summer
Group Stage
2 - OZ Gaming vs Element Mystic
:
After a bad phase in their disputes, the OZ Gaming team was able to rise up and resume winning victories in their duels, including a successful game against hyFresh Blade. But on the Element Mystic side the scenario is complicated. The team has already three games without being able to score a victory in their confrontations, bringing a questionable and unstable game in the competitive scenario. Because of these factors, everything leads us to believe that the highest quality team in this match is OZ Gaming.
Warnings!
The odds posted here will be based on the
Betfair
,
Bet365
and
1Xbet
market. And there is the suggestion to open an account in the houses listed in the Betting Academy, which are the ones that operate in your country, for a better commitment in this market, due to the variety of types of bets, better quotes and higher limits. Opening accounts through the Academy gives you more advantages: «
Earn Academy Points
».
Help this column to maintain itself and share the knowledge about its existence and spread this work.