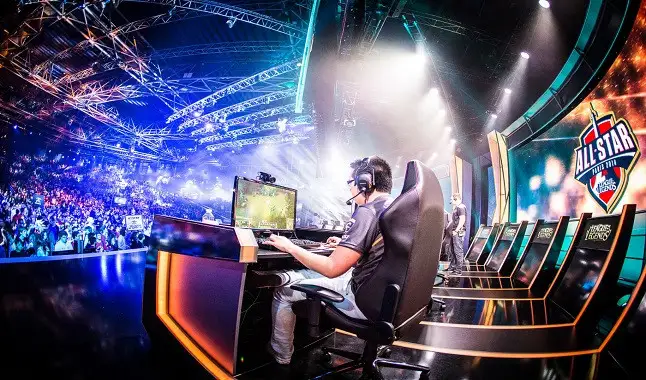 According to information, the clubs Atlético-MG and Ponte Preta join eSports; check the details.
This past week, we had big surprises in the world of electronic games. The clubs Atlético-MG and Ponte Preta joined eSports. For football and eSports lovers, this brings immense satisfaction to the electronic sports industry.

Starting with the announcement of Atlético-MG that ended up closing partnerships with the company Observar - a company that manages the Soberano team within CS:GO -. The partnership with the organization tends to target the games Free Fire, eFootball PES and Counter Strike: Global Offensive. At CS:GO, the Atlético-MG team will already compete in the CLUTCH championship with the former Soberano team players.

In an official note on Twitter, the club announced that:
"Atlético is proud to announce the creation of E-Galo (@egalooficial), our official games team.

The project, a partnership with Observar (manager of the Soberano Team-SP), reinforces the modernization project that has been implemented by the club's Board of Directors. "

It is worth saying that the costs of the operation will be in the Observar company account and the club will not have expenses with this action. In addition, Marcelo Machado, executive of Galo, reinforced the idea:

"ESports is a global trend and Clube Atlético Mineiro, as a great sports power, cannot be left out of this context. We chose to establish a partnership with an existing company, seeking to reach a larger volume of spectators. We had a positive experience at the beginning of the pandemic with the PES championship and we want to promote new competitions for our members soon. The Galo fans always embrace the club's projects and I'm sure that with eSports, it won't be different "

Now about the Ponte Preta announcement that took place during the club's 120th anniversary celebration, it formed a partnership with the LVFD team to compete in PES tournaments within the X-11 category.

One of the players in the squad and organizer of the team, revealed the name of Lucas Kelvin to join the club.

"Lucas Kelvin, who is from the Brazilian national team, is crazy about Ponte. When we saw that the partnership was going to happen and the team would be officially representative of Macaca, we contacted him and made the invitation. He immediately agreed "

What we know is that 11 competitions are already scheduled for Ponte Preta to compete until the end of the year, in the X-11 category.

"Our greatest expectation, however, is for the Brazilian championship, which starts in 20 days with teams representing football teams from all over Brazil, and prizes up to R$ 50,000 (US$ 8,997.50)"