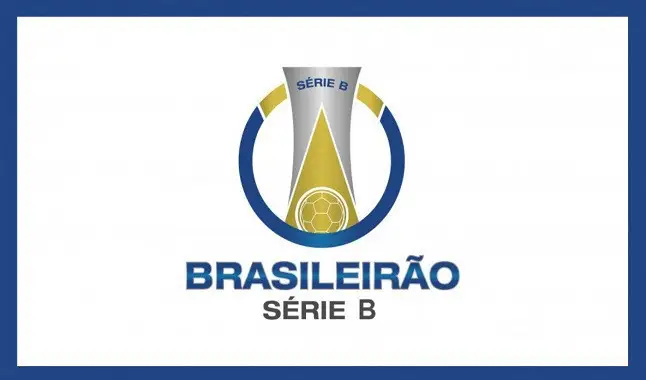 This Series B 2020 guide contains information about the teams and the main highlights of the competition.
The second division of the Brazilian Championship is about to start and here you can find a guide for B Series 2020. The Brasileirão starts on August 8, 2020 for both divisions, with months of delay due to the pandemic of the new coronavirus and changes in the calendar.

CBF (Brazilian Football Confederation) chose to extend the calendar without having to change the format of the competition. It is worth remembering that this issue was raised, but the entity did not like it. Therefore, the competition in both rounds continues with 20 teams and 38 rounds, being extended until February 2021.

In addition, in this series B 2020 guide we will also inform about the competition's broadcasting rights, belonging to Grupo Globo. Matches are transmitted via SporTV and Premiere to subscribers.

This season the TV quotas will be divided equally among all teams participating in the competition. To remember, until the 2018 Brasileirão, the teams that were relegated from Series A to B, disputed Series B receiving the same quota as before being relegated. Thus, they would follow a greater investment power compared to those who were already there. However, Series B does not receive a CBF award as it does in Series A, only Globo's award to the first 4 teams at the end of the championship.

Like the A Series of the Brazilian Championship, because of the pandemic, B Series will also be an atypical competition compared to other years, with the calendar being extended, among other things. In addition, this season the second division will feature an unprecedented team, Cruzeiro, as it happened with Internacional in 2016.

B Series Bets
This guide serves to assist bettors who wish to bet on the B Series of the Brasileirão. Here you will find the main highlights of each team, so you can get to know the teams more and find out who is more prepared for the competition. So take advantage and check out our information, which will be very valuable when placing your bet.

Below, we list the teams that will compete in Series B in 2020:
AMÉRICA-MG

América-MG has been a well-known team in the B Series of the Brazilian Championship, having been champion in 2017 and rising to A Series. However, it was demoted again the following year, but they are always fighting to gain access to the elite of Brazilian football. Thus, América-MG is a team from which lately there's always something more expected.

Coach: Lisca "Doido"

AVAÍ

Avaí is returning to the second division of the Brasileirão, as in 2019 it was demoted as the last qualified. The team from Santa Catarina is always in the B Series and usually gives trouble to their opponents, mainly acting in Ressacada. For this season the team strengthened itself, making a reformulation and betting on Valdivia, ex-Inter, as its main weapon.

Coach: Rodrigo Santana

BOTAFOGO DE RIBEIRÃO PRETO (SP)

Botafogo SP is in the B Series since 2018 and had a good competition last season, aiming and almost reaching access to A Series. In addition, they were a D Series Champion in 2015 and have evolved since then. One of the main highlights of the team is the goalkeeper Darley.

Coach: Claudinei Oliveira.

BRASIL DE PELOTAS (RS)

The "gaucho" team didn't do well in the B Series in 2019, as they struggled against relegation for much of the competition. However, the club faces a lawsuit from Londrina-PR due to overdue salaries, which can take 6 points from Brasil de Pelotas and demote the team from Rio Grande do Sul. One of the team's strong points is its supporter, who usually fill the Bento Freitas Stadium.

Coach: Hemerson Maria

CHAPECOENSE

Chapecoense is well known in the Brazilian football scene, for six consecutive years playing in the A Series and for great achievements. Like having won the Copa Sudamericana title and applying several goals to some of the biggest teams in Brazil. Unfortunately, one of the things that marked the club was also the air disaster in 2016. For 2020 and Series B, the team arrives with morale and confidence for their work presented in Series A. The team bets heavily on striker Anselmo Ramon as one of its main highlights.

Coach: Marquinhos Santos

CONFIANÇA (SE)

Confiança is back in the second division of the Brasileirão this season and will now try to fight for something more than just not being among the last 4. In addition, it is one of the main clubs in the northeast and comes to this Series B with the aim of annoying their opponents.

Coach: Matheus Silva

CRB (AL)

The CRB team was close to an access to the A Series last season, but ended up only with 7th place. Now the team from Alagoas arrives even more focused, trying to improve performance and placement. The team bets heavily on their striker Léo Gamalho as the main highlight.

Coach: Marcelo Cabo

CRUZEIRO

Cruzeiro went through the worst moment in its history and therefore will play in the B Series in 2020. It underwent a reformulation in the technical committee and the squad, betting all the chips on the base. Without a doubt, they are one of the main candidates for the title and access to A Series.

Coach: Enderson Moreira

CSA (AL)

CSA is another one of the A Series relegated teams in 2019 that arrives to fight again for access to the elite of Brazilian football. In the divisions below A, CSA has stood out a lot in recent years and promises to return to the first division of the championship. They have some quality pieces and a good coah.

Coach: Eduardo Baptista.

CUIABÁ

Cuiabá is a new club, having been founded in 2001, but that already disputes the Championship Series B, being one of the biggest teams of its state. In addition, in the second division last season, they managed to reach the 8th place. Now the goal is to get an even better position.

Coach: Marcelo Chamusca

FIGUEIRENSE

Figueirense is already a well-known team in the elite of Brazilian football, as it usually alternates between A and B. In this way, whenever they can they are in the A Series making life difficult for their opponents. Figueirense is another team that arrives with great team status for the dispute of the second division. One of the main highlights of the team is the experienced midfielder Arouca.

Coach: Márcio Coelho.

GUARANI

Guarani is one of the most traditional teams in this B Series dispute, what weighs in favor of the team is the fact that they were Brazilian A Series champions in 1978. Now the team is growing and its main objective is to return to A Series. One of the main highlights of the team is defender Leandro Almeida.

Coach: Tiago Carpini

JUVENTUDE

Juventude has already had its great moments of glory, having even won the Campeonato Gaúcho in 1998 and the Copa do Brasil in 1999. Now, they try to somehow put their name back among the highlights of Brazilian football. One of the main names of this team is the midfielder Renato Cajá.

Technician: Pintado

NÁUTICO

Náutico comes to B Series after winning C Series last season. In addition, the club will again send its games at Estádio dos Aflitos, where it is always very strong. Thus, Náutico comes very confident in the dispute of the second division, seeking access to A Series. The strength of this team is the offensive system, formed by Jorge Henrique and Kieza.

Coach: Gilmar Dal Pozzo.

OESTE (SP)

Oeste is a team that despite not having gone to the A Series, has managed to stay in the B Series since 2013. However, with the change of the place where they host their games, they were suffering from the lack of public in the stadium. Thus, the team from the West even at home seems to act away, which is a problem for the club.

Coach: Renan Freitas.

OPERÁRIO (PR)

O Operário is one of the clubs that has been growing in recent years and for the next season promises to fight hard in search of access. It is a team that when it works at home always gives some trouble to its opponents. One of the main highlights and hope for the team's goals is striker Pedro Ken.

Coach: Gerson Gusmão.

PARANÁ CLUBE

Paraná is another traditional club in this dispute of the second division, having disputed A Series in 2018. In 2019, Paraná was very close to accessing the first division of the championship again. Now, the team promises to do an even better campaign to achieve its goal.

Coach: Allan Aal

PONTE PRETA

Ponte Preta is one of the teams that has stood out and arrives with great team status for the dispute of this B Series. It takes turns between the two main divisions of the Brazilian championship. Thus, it is one of the main teams to get access again. For that, they will bet on one of their main highlights, the center forward Roger.

Coach: João Brigatti.

SAMPAIO CORRÊA (MA)

Sampaio Corrêa is the biggest champion in its state and has a tradition in it. It's a team that managed to stay a few seasons in B Series, but it couldn't pull it off and ended up falling. Now on their return, one of the main goals is to remain strong in the second division.

Coach: Leonardo Condé.

VITÓRIA

Vitória is another team that has alternated between the divisions of the Brazilian Championship and that comes strong for access. Acting in their domains, they always give trouble to their opponents and this is one of the strengths of the team.

Coach: Geninho