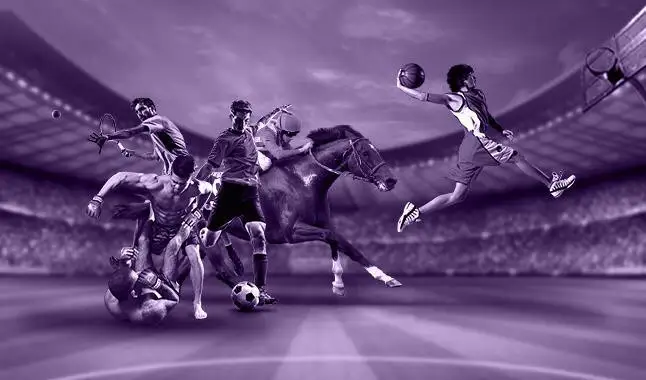 Find everything you're looking to bet on this Wednesday!
Betting Tips for this Wednesday! A day with few football games, but with interesting bets. And attention, read the warnings below the article, in the yellow frame! There we have a bankroll division to be followed!
Football | Premier League
- Sheff Utd vs Wolverhampton
:
Sheff Utd is in ninth place with 48 points, seven points away from a Europa League spot and nine from a Champions League spot. In the last match, the team drew with Burnley by the score of 1 to 1. Returning to acting at home, they know they need to win again in the competition to reach his goal. However, they will have a team technically superior to theirs.

Wolverhampton is just five points away from the fourth. Thus, they know the importance of continuing to add points to be among the teams competing for a place in a European championship. In the last match, the team was defeated by Arsenal by the score of 2-0 at home. Therefore, they will need to search for lost points to continue in the search for a possible Champions League spot.

Football

| Championship
- Millwall vs Middlesbrough
:
A confrontation between two teams that are in different situations this season, as Millwall is close to playing in the Play-Offs and Middlesbrough seeks to escape relegation. In the last confrontation, the home team beat Charlton by the score of 1 to 0, away from home. Returning to act as host, it is extremely important to maintain a high performance in order to achieve a positive result. Acting at home, the team has an average campaign, as they have eight wins, eight draws and four losses in twenty games played.

Middlesbrough arrives for this confrontation after two consecutive defeats, being the last one, against Queens Park Rangers, by the score of 1 to 0. Being in the twenty-second place, with 44 points, one point less than the first placed outside the relegation zone, they will need to improve their performance to remain in the first division. Starting with the performance as a visitor, since they have only four wins in twenty games played.

Football

| Championship
- West Bromwich vs Derby
:

A confrontation between two teams seeking classification in the first division of the English league, as West Bromwich is in second place with 77 points and Derby in seventh place with 61 points. Being only one point away from the first place, the home team still has chances of winning this season. Thus, they are aware of the importance of a positive result in this confrontation. Against a technically inferior team, they should have no trouble finding the three points.

Derby are in seventh place with 61 points, three points away from sixth place. Thus, aiming for a place to play in the Play-Offs, they know that it will be essential to seek a favourable result in this confrontation. However, playing against the runner-up in the competition, it won't be easy to score points in that match. Acting as a visitor, the team does not show a good performance, as they had five wins, five draws and ten losses in twenty matches.

Warnings!
The bets placed in this column are only suggestions to help readers base their own bets. Therefore, we do not guarantee a profit and are not responsible for any loss.
The column will contain a specific and professional bankroll management, based on a universal language, which is the units.
We recommend that you respect your bankroll management system. Where the bank is divided into 60 units. And no bet technically can be worth more than 3 units.
The odds posted here will be based on the
Betfair
,
Bet365
and
1Xbet
market. And there is the suggestion to open an account in the houses listed in the Online Betting Academy, which are the ones that operate in your country, for a better commitment in this market, due to the variety of types of bets, better quotes and higher limits. Opening accounts through the Academy gives you more advantages: «
Earn Academy Points
».
Help this column to maintain itself and share the knowledge about its existence and spread this work.