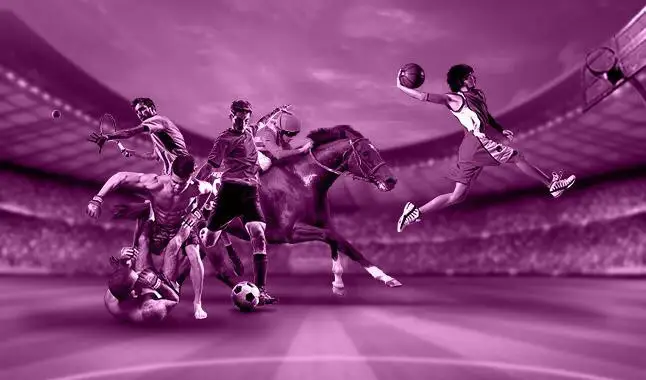 Find everything you are looking to bet on this Tuesday!
Betting Tips for this Tuesday! A day with few football games, but with interesting bets. And attention, read the warnings below the article, in the yellow frame! There we have a bankroll division to be followed!
Football | Championship
- West Brom vs Fulham:
West Brom has been showing excellent football on the pitch and in this round they will have a good chance of scoring, for this fact they will have to impose themselves and go on top of their opponent. On the other side, we will have the Fulham team, which is fighting at the top of the competition. Therefore, the visiting team wants to add points away from home, which will be essential for their pretensions in the championship. This tends to be an electrifying game with good offensive plays, therefore, a bet on goals is quite relevant.

Football|
Championship
- West Brom vs Fulham
:
West Brom is fighting for the title of the competition and playing at home has maintained an excellent performance. Therefore, we expect for the home team to go all out on their opponent. Even presenting good football, the Fulham team should have difficulties in this confrontation, so it will be important to remain attentive throughout the duel. We believe that the West Brom team is a favorite for this match, as they will have the advantage of being at home, where they are usually strong. For this reason, we see with good eyes a bet on the side of the host.
Futebol |
Championship
- Wigan vs Hull City
:
Wigan is very strong at home and faces a technically inferior team, so they will try to have control of the duel, thus looking for the offensive plays with intelligence. Hull City are at the bottom of the competition and want to trigger a series of good results going forward. The visiting team is unable to find a balance between its defensive and offensive systems, as it has a good attack, but its defensive system leaves something to be desired. The tendency is for this to be a busy game and with great chances of goals throughout the duel.
Football | Premier League
- Chelsea vs Norwich
:
Football | Portugal Primeira Liga
- Benfica vs Vitória de Guimarães
:

Benfica is fighting at the top of the competition, and knows the importance of not wasting points playing at home. We expect an aggressive team, thus looking for spaces to reach the attack. Vitória de Guimarães needs to add points to try to get closer to the top of the table. So, they should act carefully, thus playing in the error of their opponent, marking strong and trying to get out on the counterattacks to score their goals. Apparently, this will be a game with good movement and many chances for goals for both sides.


Football | Itália Serie A
- Atalanta vs Brescia
:

Atalanta continues to show excellent football within the competition. The home team comes from great results and should continue at that pace. Acting against a technically inferior team, Atalanta should take the initiative in the game and go up from the opening minutes. Brescia will face many difficulties in this confrontation, as they will be away from home and facing a team that comes from a great sequence of results. We believe that the Atalanta team comes with a very offensive stance, thus trying to kill the game in the first half.
Warnings!
The bets placed in this column are only suggestions to help readers base their own bets. Therefore, we do not guarantee a profit and are not responsible for any loss.
The column will contain a specific and professional bankroll management, based on a universal language, which is the units.
We recommend that you respect your bankroll management system. Where the bank is divided into 60 units. And no bet technically can be worth more than 3 units.
The odds posted here will be based on the
Betfair
,
Bet365
and
1Xbet
market. And there is the suggestion to open an account in the houses listed in the Online Betting Academy, which are the ones that operate in your country, for a better commitment in this market, due to the variety of types of bets, better quotes and higher limits. Opening accounts through the Academy gives you more advantages: «
Earn Academy Points
».
Help this column to maintain itself and share the knowledge about its existence and spread this work.