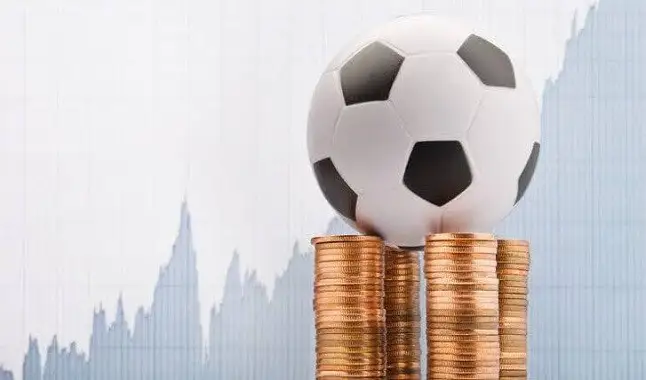 Take advantage of this article to learn a little more about bankroll management in sports betting.
When we talk about bankroll management in sports betting we are always referring to a set of rules that will be placed in front of our attitudes. This serves to standardize our actions and shape our reactions through the most varied situations.

In banroll management, two concepts need to be taken into account. It is about the mathematical relationship and the human relationship. In which the human relationship refers to the individual's interpretation, or rather, his cognition. As for the mathematical relationship, it refers to the logical organization of this cognition, resulting in the methodology of this bettor.
What is bankroll management in sports betting and what is it for?
The first step in understanding
bankroll management in sports betting
is knowing how to
differentiate the terms management and bankroll division
. Many
gamblers
associate this management with the simple act of dividing the bankroll in some way. However, management goes far beyond that, this process being only a part of bankroll management itself.
Banroll management
is nothing more than
long-term planning
, which you will first need to develop a method from your simulation history and from there, develop a
management suited to your profile
.
The method, the strategy of how you will manage your bankroll and the
stakes division
end up standardizing all the bettor's movements in the
market
. Thus, defining when and how the
bettor
will bet, consequently managing their bets in the long run. Therefore,
bankroll management
aims to manage the
gambler
's risk within a predefined period.
Many
gamblers
end up asking themselves, but what is
bankroll management
for? Bankroll management aims to
manage the bettors' gains
and losses, but mainly to manage their attitudes towards losses and gains, in addition to
standardizing actions
,
bets
and
reactions
. In this way, any bettor will know how to act at the time of the famous bad runs, maintaining a standard on the established method and thus avoiding greater losses.
What are the dangers of betting without following bankroll management?
Currently, most
bettors
considered professionals, follow a
bankroll management
, which was created from their work method already
proven in previous bets
. The dangers of a bettor continuing to bet without remaining within bankroll management is the same risk of someone crossing a busy expressway blindfolded.
Many bettors consider that you only have to start betting that you will soon have a return, since that, most enter this life
aiming to win a lot of money
. However, it is known that it is not that way that things work, because to become a
bettor
who can be
profitable takes time
,
experience
and especially a lot of
patience
and
discipline
.
In addition, betting without following a management will lead many to give up sports betting, as in the first lost bets they "they cram their feet in their mouths" and will be at the mercy of luck and
bad luck
.
How to do your own bankroll management?
Therefore, to do your own
bankroll management
, we must first have a
pre-defined method
through bets already registered. It can be simulations of betting within a good period of time. So, the first step is to
register and simulate bets in a specific league
, where you hold information and do your
planning
for a certain time, which only you can define yourself.
It is important to
take notes
on all entries and understand the reason why you are making that
bet
. Your goal when
performing simulations
and studying your numbers later in that league, is to define adjustments in your readings and thereby
define a method
.
No matter how you choose your bets, because with this study of your numbers and notes, you can
identify errors and adjust attitudes
.
The strategy of how you will
manage your bankroll
is of
paramount importance
, as the
definition of the stake
used in each bet is based on your numbers as a
bettor
, just as the division of your entire bankroll is based on that.
But before we divide the bankroll, it is necessary to understand your betting strategy, your
objective as a bettor
, mainly to
clarify your rules and criteria for a decision
.
Sports betting bankroll division
Something basic for a good bankroll division is to keep in mind that your bankroll cannot have a
stakes division lower
than the
number of your error rate
.
That is to say, it doesn't matter if you divide your bankroll into
units
or
percentages
, the mathematical notion is the same. However, it is necessary to maintain a respectable relationship with the error rate.
In this way, all players have their
Winrate
numbers or
hit rate
. Let's say that a
football
bettor who maintains about 55% of winrate, he must maintain an average of odds appropriate to that hit rate. Another point is that if he keeps a hit rate at 55%, conversely he keeps an error rate at 45%, which must be taken into account when
dividing this bank into units
.
The explanation lies in the standard deviation in relation to the curves and the risk that this
bettor
will have in the course of the expected value. But to make it easier for the beginner who still won't have enough knowledge to be able to understand the notions of standard deviation of their numbers. The simple notion of
winrate
fits just like a glove because it has a direct relationship with the
values curve
and
risk
.
Planning and strategy in bankroll management in sports betting
Another important step in
bankroll management
is the
planning and strategy
used by the bettor, these being the
pillars of management
itself, as they reflect the profile of this bettor.
A reminder just for everyone who is going to do their bankroll management. The
bankroll management is the last step
that a bettor will take before starting to bet for real. Before taking this step, the bettor will have to
simulate his bets and define all his basic methodology
, in order to have the necessary basis to define a management.
The basic division that almost all refer to football bettors, of about
50 units in the bankroll
, are numbers based on an
average of standard odds
, compared to a standard average of correct answers. However, this is mistaken for bankroll management, when in fact it is just a
generic bankroll division
.