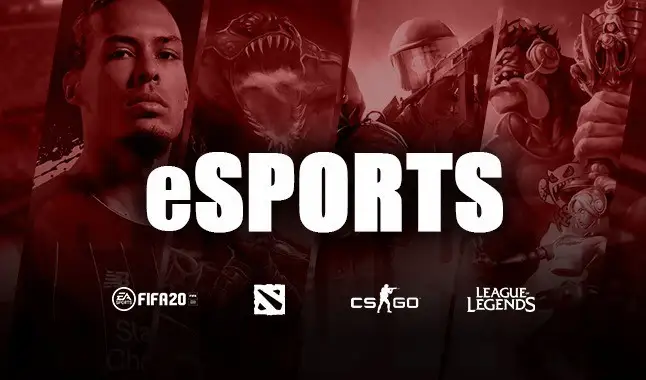 Find everything you are looking for to bet on eSports this Wednesday!
Betting Tips for this Wednesday! Another day with a varied card in several games. And attention, read the warnings below the article, in the yellow frame! There we have a bankroll division to be followed!
Dota 2 | ESL One Brimingham 2020 Online Europe CIS
- VP.Prodigy vs Team Nigma
:
After a victorious game against Ninjas in Pajamas, VP. Prodigy meet Team Nigma at this stage of ESL One Birmingham 2020. Unfortunately Team Nigma comes to this match with a 2-0 loss after facing Team Secret on the 31st. On the other hand, as we have seen, the VP. Prodigy has an asset in the match for this game. So, this makes us believe in the greater probability of victory for the VP. Prodigy team.

Dota 2 | ESL One Brimingham 2020 Online China
-
CDEC Gaming vs Royal Never Give Up
:

Consisting of three meetings this year between the CDEC Gaming and Royal Never Give Up teams, the Royal team won in two of these matches, one by 2x1 and the other by 2x0. The only game the Royals lost to CDEC was by 2-1 at DPL-CDA. Now for this upcoming match, CDEC Gaming currently has three defeats, being them against Team Aster, PSG.LGD and Sparking Arrow Gaming. On the other hand, the Royals have two defeats against Invictus Gaming and PSG.LGD. In spite of all this, the Royal Never Give Up team still performs better than the CDEC at this point in ESL One. We believe that the tide will be in favor of the Royal Never Give Up because of this.

CS:GO | DreamHack Masters Spring 2020 Oceania
- ORDER vs Avant Gaming
:
After eight meetings between the ORDER and Avant Gaming teams in the competitive scenario of CS: GO, where ORDER got the better of four of these games, they now meet to play in the DreamHack Masters 2020. Currently, the ORDER has eight consecutive victories to date, having an incredible 90% winrate advantage in their last 10 disputed matches. On the other hand, Avant Gaming presents a victory over Rooster, after losing a game against Incept, where Avant is currently showing a 60% winrate. Although Avant Gaming is the favorite for this match, we do not believe in the possibility of victory for the team, so our suggestion will be in favor of ORDER to win.
CS:GO | BLAST Premier Spring series 2020 Americas Showdown
- Evil Geniuses vs Cloud9
:
After two victorious meetings of Cloud9 this year against Evil Geniuses, where in the first and second games Cloud9 won by 2x1. Now for BLAST Premier, Evil Geniuses present a victory against 100 Thieves after losing three games in a row. On the other hand, Cloud9 comes from a victory against Gen.G in their last match. Although Evil Geniuses is being quoted as a favorite for this duel, the team does not show us that they will have any advantage over Cloud9. As such believe that Cloud9 will be the winning team in this match.
Warnings!
The bets placed in this column are only suggestions to help readers base their own bets. Therefore, we do not guarantee a profit and are not responsible for any loss.
The column will contain a specific and professional bankroll management, based on a universal language, which are the units.
We recommend that you respect your bankroll management system. Where the bank is divided into 60 units. And no bet technically can be worth more than 3 units.
The odds posted here will be based on the
Betfair
,
Bet365
and
1Xbet
market. And there is the suggestion to open an account in the houses listed in the Online Betting Academy, which are the ones that operate in your country, for a better commitment in this market, due to the variety of types of bets, better quotes and higher limits. Opening accounts through the Academy gives you more advantages: «
Earn Academy Points
».
Help this column to maintain itself and share the knowledge about its existence and spread this work.