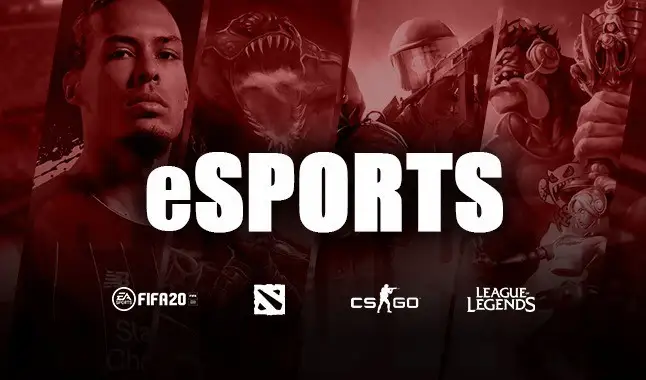 Find everything you are looking for to bet on eSports this Wednesday!
Betting Tips for this Wednesday! Another day with a varied card in several games. And attention, read the warnings below the article, in the yellow frame! There we have a bankroll division to be followed!
League of Legends |
LPL Summer 2020 Group Stage
- Suning vs LGD Gaming
:
Once again, the teams Suning Gaming and LGD Gaming clash head-on in the LPL 2020 championship. The last meeting took place in the split spring of the league, where Suning Gaming won by the score of 2x1. Coming with a victory in their last duel against Invictus Gaming, the LGD Gaming team has a 50% winrate in its last ten games played, while Suning Gaming has two consecutive wins in the series and presenting a winrate of 60 % in their last ten matches on the stage. We believe that for this match, Suning Gaming will have the highest probability of victory, even if LGD Gaming is being rated as the favorite to win.


League of Legends |
LPL Summer 2020 Group Stage
- Dominus Esports vs Invictus Gaming
:
After the last victorious meeting for the Invictus Gaming team against Dominus Esports by the score of 2-0 in the split Spring of the LPL 2020 league, both face each other again in the Summer stage of the championship. After accumulating seven consecutive defeats in their games, the Dominus Esports team managed to take a 2-0 win against Edward Gaming in their last match, presenting us with a 30% winrate in their last ten matches. Meanwhile, Invictus Gaming comes with a good win on its last record against FunPlus Phoenix, showing a 40% winrate in its battles. We believe that for this game, Invictus Gaming will have the best performance on the field, which can lead them directly to victory.

League of Legends |
LCK Summer 2020 Group Stage
- T1 vs DAMWON Gaming
:
In search of the qualification in the group stages, T1 and DAMWON Gaming are back on their feet after the last game DAMWON Gaming came out victorious. However, T1 now has two successful victories in its most recent matches, presenting a total winrate of 70% in its last ten games, while DAMWON Gaming presents us 60% and a victory in its most recent match. We believe that for this duel it will be T1's turn to come out on top and win.

CS:GO | Eden Arena Malta Vibes Cup 1
- Gambit Youngsters vs SKADE
:
After having won two games against the Gambit Youngsters, the SKADE team will face the team again in the first edition of the Eden Arena Malta Vibes Cup. While the Gambit have three consecutive defeats in their duels, SKADE is also on the low side, with two consecutive defeats so far. In this match, we will have a difficult situation to analyze, as both of them have a winrate of 50% in their last matches in the competitive scenario of CS: GO. However, we believe it is time for the Gambit Youngsters to turn it around and take home a win.
Warnings!
The bets placed in this column are only suggestions to help readers base their own bets. Therefore, we do not guarantee a profit and are not responsible for any loss.
The column will contain a specific and professional bankroll management, based on a universal language, which are the units.
We recommend that you respect your bankroll management system. Where the bank is divided into 60 units. And no bet technically can be worth more than 3 units.
The odds posted here will be based on the
Betfair
,
Bet365
and
1Xbet
market. And there is the suggestion to open an account in the houses listed in the Online Betting Academy, which are the ones that operate in your country, for a better commitment in this market, due to the variety of types of bets, better quotes and higher limits. Opening accounts through the Academy gives you more advantages: «
Earn Academy Points
».
Help this column to maintain itself and share the knowledge about its existence and spread this work.