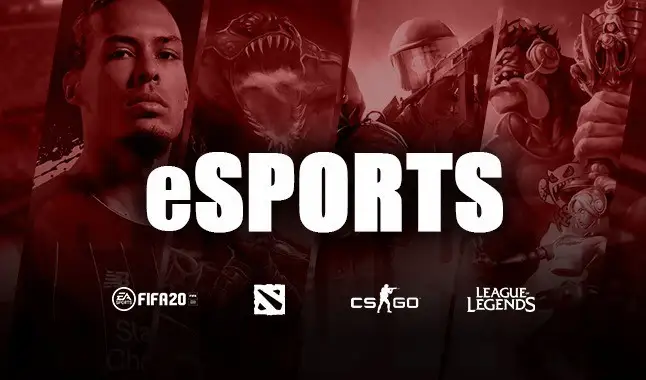 Find everything you are looking for to bet on eSports this Thursday!
Betting Tips for this Thursday! Another day with a varied card in several games. And attention, read the warnings below the article, in the yellow frame! There we have a bankroll division to be followed!
CS:GO | BLAST Rising 2020 - sAw vs Team Secret:

A few days ago, the teams sAw and Team Secret met during the BLAST Rising 2020 season, where Secret won by the score of 16x06. Now for this fight the sAw team does not have great skills to match against Secret. We believe that in this duel Team Secret will continue to come with all their might to take the victory home again in the season.
CS:GO |
BLAST Rising 2020
- sAw vs AVEZ
:
After meeting with Team Secret, sAw will match against AVEZ on the same day. Both teams have already faced each other, where the history results in a victory for each team. However, for this game we believe that the AVEZ team has the greatest control of the map, in relation to tactics, positions and squad. All criteria lead us to believe in the victory of AVEZ.
Dota 2 | DPL-CDA Professional League Season 1
- Newbee vs PSG.LGD
:
Here we will have another meeting between the teams Newbee and PSG.LGD, in the competitive scenario of Dota 2. Currently PSG.LGD has two consecutive wins over Newbee. For this game, we believe that the team most qualified to carry out the main objectives of the game will be PSG.LGD, due to its criterion of having good rotations and good squad communication.
Dota 2 | China Dota2 Professional League Season 2
- CDEC Gaming vs Sparking Arrow Gaming
:
In this game, we will have two strong teams, the CDEC have been reaching good victories in their last combats, accumulating until the moment three consecutive victories in their curriculum. On the other side we have the Sparking who recently beat Newbee in their last game. However, for this duel, we believe that CDEC Gaming has the biggest advantage within the game.
Warnings!
The bets in this column are only to be taken as investment suggestions for bets that contain long-term value, however we do not guarantee a profit and are not responsible for any losses.
Here we have suggestions and the word suggestion already tells you what is mentioned here. That is, just a suggestion.
The column will contain a specific and professional bankroll management, based on a universal language, which are the units.
We recommend that you respect your bankroll management system. Where the bank is divided into 60 units. And no bet technically can be worth more than 3 units.
The odds posted here will be based on the
Betfair
,
Bet365
and
1Xbet
market. And we suggest opening an account in these houses for a better commitment in this market, due to the variety of types of bets, better quotes and higher limits. Opening accounts through the Academy gives you more advantages: «
Earn Academy Points
».
Help this column to be maintained, share the knowledge about its existence and spread this work.