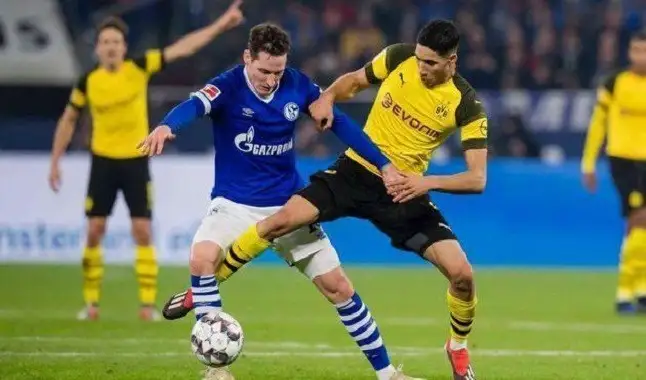 The opening of this new stage in the German Championship will be between Borussia Dortmund and Schalke 04.
This
Saturday
(16), it is already scheduled for the ball to return to the grass in Germany, with the
return of the Bundesliga
. The opening of this new stage in the
German Championship
will be between
Borussia Dortmund
and
Schalke 04
.
This is one of the greatest classics in German football, and will be valid for the 26th round of the Bundesliga, where the leader Bayern Munich will still face Union Berlin on May 17th. There are still no exact dates for all rounds of the league, however, they are being defined by the German Football League.
"It is expected that the last round of the Bundesliga will take place on June 27th. As it is necessary to adjust the basic schedule to schedule the days of the game until the end of the season, there are currently final coordination negotiations with the DFB (German football federation)"- Communicates DFL.
It should be noted that all games will have their gates closed, according to the requirements of the German government for the championship to return. Athletes will be isolated for a week.
With all this, the Bundesliga will be the first major football league in Europe to return.