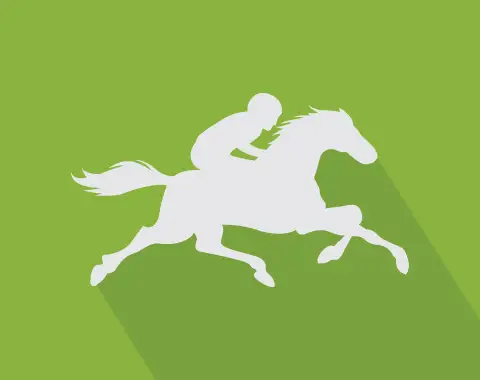 This is a horse betting analysis and suggestion article. We don't intend to point out the winners every time, our goal is to suggest positive expected value bets in the long term.
Today's bet: Chelmsford (AW) - Race 5 - 20h10 (UK Time)
ILately it's been hard to find some strong evidence of a key pattern on some racetracks, but today there's an excellent opportunity, begging for a bet on that horse.
Kingsley Klarion does not come in the best form for this race and he is not the fastest horse for these 6 furlongs, however, he comes from an inferior class and hasn't increases weights that much. Although he has done poorly in grass races, his performance improves in the Polytrack. In his last race in the polytrack of Chalmsford he lost by half a body for Dark Side Dream, who also runs today. We have stronger animals than Dark Side Dream, but the difference of half body only the increase of weights of Dark Side already is retired and Kingsley Klarion would have a relative improvement and the mount of Sousa here makes all the difference in my view.
It's a solid bet, with a great price, betting on an evolution that seems clear to me, so I will follow the bet on E/W and bet two units.
I think its price is expensive for the level of the race and it's worth a unit.
Visit Bet365 and place your bets!
Betting Suggestions:
| | |
| --- | --- |
| Race: | Chelmsford (AW) - Race 5 - 20h10 (UK time) |
| Bet: | Kingsley Klarion - E/W (Bet365) @11 |
| Stake: | 2 Units |
Warning!
Betting suggestions presented in this column are punter in nature.
We don't intend to guess the winner every time. Our goal is to look for investment opportunities in bets we believe have positive expected value, meaning long term profit is to be expected. Therefore, we are not responsible for any losses you may have following our suggestions.
Moreover, horse racing markets are very volatile, so a good bank management strategy is fundamental, even more so than in football markets.
Our suggestions are usually for the Winner, E/W and Podium markets, but in some cases we may suggest multiple bets. Check the rules of these markets by reading the following article: «Horse racing market types».
This column features a specific and professional bank management strategy, based in units.
Bets suggested in this column have investment values from 1 to 4, depending on the reliability and value of the bet. This concept is similar to the well-known division of the stake in: Small, 1/3 of the unit, Mid, half unit, and Big, the whole stake.
Betting suggestions will be published from Tuesday to Saturday early in the morning.
Odds presented here are the ones available at Betfair and Bet365, so we suggest opening an account with them, because of the variety and type of bets, better odds and higher limits. Remember that you get great advantages by opening an account through the Academy. Just follow the link: «Win Academy Points».
Help keep this column going by sharing it and letting others know about its existence.