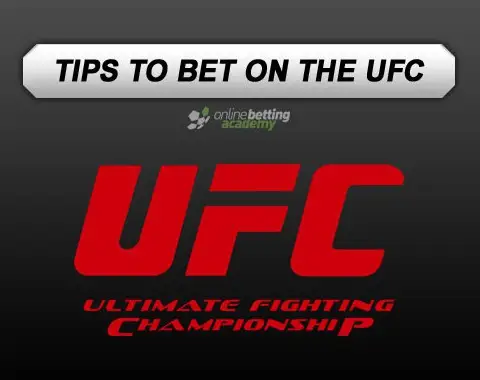 The UFC is a fast growing sport, with several fights every month. By following the news and keeping up to date you can have a good knowledge about the fighters, which will help you pick the winner. Believe me, it's not that hard!
How to know who's going to win the fight
Obviously, you need to do some research and have some knowledge of the sport. It's the same with football, or any other sport you wish to bet on.
Therefore, you need to analyse the profile of each fighter, their MMA record, to know how many fights they have won or lost and how. The most important are the last 5, which will give you a better idea of the current form moment. Beware of fighters that change weight categories or fighting style. It's also very important to know who they have been training with (yes, UFC fighters have coaches too, just like football players). A good example is the famous coach Rafael Cordeiro, who started his career in Curitiba, at the Chute Boxe Academy. He currently teaches Muay Thai in the USA. So if a fighter has been training with Rafael Cordeiro, you can be sure he's going to through a few kicks, prioritizing Muay Thai over Jiu-Jitsu.
After having done a bit of research, you'll be ready to bet on UFC events. It should be pointed out that you can bet Live and that you need to have a good bank managing strategy. So don't bet all your money at once. Divide the money you have available to bet in equal parts and start by betting small amounts, increasing your stake as you get more experience and confidence. Be sure to check the Academy previews to get good tips. Don't miss out on important information and visit our forum!

Number of rounds
Did you know you can bet on the number of rounds a fight will have? Just like you can bet on Over or Under 2.5 Goals in a football match, you can also bet on Over or Under 2.5 rounds. Notice that there are usually 3 rounds in a normal fight and 5 rounds in main events and title fights.
Here's a tip! As a general rule, in the higher weight categories there are usually less rounds, because fighters have greater knockout power and can end a fight with a single punch. On the contrary, in the lower weight categories fighters usually need more time to knockout their opponents, so the fights are usually decided by the judges. Apart from weight categories, the style of the fighter is important, so check the records to know if one or both fighters have won many fights by knockout or submission.

Fighting style
Just as you know the style of football players like Cristiano Ronaldo, Pogba or Ibrahimovic, you can also get to know the fighting style of a fighter by watching a few fights.
Fighters like Wanderlei Silva and Anderson Silva immediately make us remember knockouts (although Wanderlei is a veteran nearing retirement and Anderson Silva isn't going through his best form moment, one thing is clear, both fighters don't like leaving the decisions to the judges and prefer to take matters in their own hands). On the contrary, fighters like Demian Maia have a different style on only end a few fights through knockouts and submissions.
Therefore, another interesting market is the option to bet on how the fight will end: knockout, submissions or judge's decision. By knowing the style of the fighters, it's not too hard to predict certain outcomes, which can lead to good profits.

Try betting on the UFC!
The UFC is great fun and features fighters of great quality, who are well prepared and have the talent to put on a great show. My advice is to beware of a few details, which aren't hard to understand and will give you the tools you need to place value bets and get a good profit.
On bet365 you can find several markets to bet on the UFC.