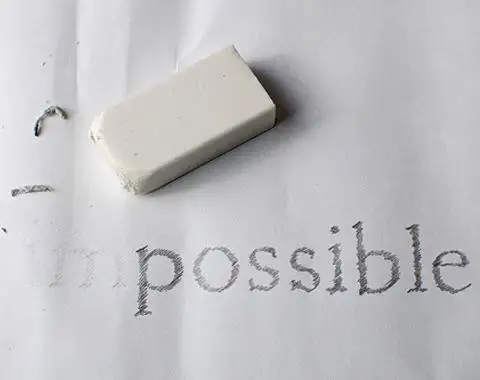 It's not a myth! Lucrative trading methods are a reality for many traders. But without a simple and efficient method, living off trading is automatically out of the question!

But how can you design such a method?
Answering request from several people who are interested in this way of life (which for some seems like an impossible task), I decided to write this article, hoping to help you guys with a few tips to reach success.
A lucrative method in the long term - Myth or reality?
It's not a myth! Lucrative methods are a reality for many traders, both professional and amateur. But without a simple and effective strategy it's impossible to have a profit in the long term.
So, how can you create a lucrative method?
As with anything in life, to succeed in trading you need to work hard, study the market and dedicate yourself. This will require a lot of sacrifice and many sleepless nights. Make no mistake, there's no such thing as easy profit!
The first step in creating a successful method is to answer this question:
What kind of a punter am I?
Am I the kind of punter that panics with any red on the screen? Or am I comfortable with a few reds, as long as they're compensated by greens?
Creating a method should respect your betting style. I can't point out the perfect method, because there's no such thing. The perfect method for me may be completely wrong for you if it doesn't respect your betting style, which means you'll have a hard time sticking to the plan and you won't have a profit in the long term.
Learn how the market is going to behave in any situation.
35' minutes into the match the score is 0-0. How many ticks has the odd dropped? Or with a 1-2 or 2-1 score, what happened to the odds?
All of these questions are fundamental and you'll only master the answers after hundreds or thousands of matches observed!
Once again, make no mistake: it's not easy to succeed in Sports Betting!
So you have designed a method. What's next?
After studying the market and observing the odds rise and drop, you finally found a lucrative method. The next step is to make sure it trully is good in a real scenario.
A method, no matter how perfect it looks on paper, may not survive a test in a real scenario, so don't waste money in this stage. At this point you should take notes and keep a record on a spread sheet to test your method with as much data as possible.
The method doesn't work after all? Too bad! At least you didn't waste money on it! But if it does work you can move on to the next level!
Even if you don't succeed 1, 2, 3 or 4 times, don't give up! Take detailed notes and study everything that has gone wrong during the tests to reach valuable conclusions from these experiences.
With this know how you should go back to the drawing board with the strong conviction that you'll be able to master the markets
Another important detail in designing a method is that: there are no 2 matches alike!
A method that works great in matches in which there is a clear favourite may be disastrous in a match between balanced teams. Therefore, be flexible and adaptable! Learn how to adapt your strategy to the reality of each match, or you'll fail in the long term.
How much do you need to live? How much do you wish to get off Betfair?
How much do you want to win every month? 1.000€, 2.000€, 3.000€? Do you have bills to pay at the end of the match? Are you still living with your parents? Do you have children to take care of? Is your partner out of a job?
Once you have established how much you need, it's time to see if your method con cover that.
Is your bank big enough to avoid taking too many risks? How many matches do you need to work on daily and how much of your bank do you need to risk meet your goal?
Is it possible to win 100€ a day with a 500€ bank? Sure it is! But at what cost? How much are you willing to risk per match to reach your goal at the end of the day?
You should ask yourself this question: if everything goes wrong during a match what's the maximum amount of your bank you'll lose? ...And what will it take to recover from that loss?
If you can make a profit of 100€ from a 500€ bank, but risk losing 50% of your bank, is it worth it?
If you don't have enough money in your bank to get the profit you want, what can you do?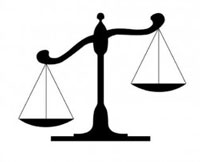 Wait! Don't rush it! Focus on getting small and steady profits. Take the time to learn and adapt. Work on your method to fine tune it and get it as efficient as you can. Don't withdraw money constantly. Leave it there for as long as possible and get the most out of the biggest bank you can afford to keep.
Once you're ready to take the leap, keep in mind there are no foolproof methods!
No matter how much you've tested your method, or how well you manage your bank, you're not immune to a catastrophe!
Be humble and recognize you're not smarter than everybody else. Learn from your mistakes, since your financial future and your family may depend on it!
Hope you have enjoyed this article. Feel free to comment or ask any questions you may have.
Good bets everyone!